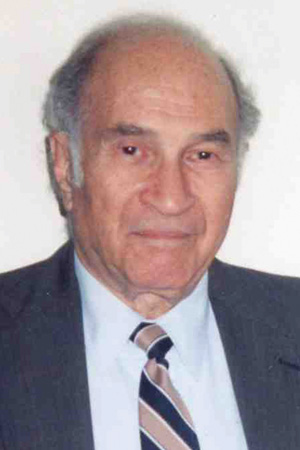 Joseph A. Zelson, one of nine co-founders of Rainbow Village, a highly praised program that provides housing for people with developmental disabilities, died Thursday, April 5, 2012 in a long-term care home in Sarasota, Fla., of congestive heart failure.  He was 83.
Born in St. Louis in 1928, Mr. Zelson attended Soldan High School and then graduated from Washington University.
He married Gloria Schryer in 1949. They had three children. 
He served in the army during the Korean War.
In 1953 he entered the insurance industry and in 1967 founded Pension Administration & Consultants.
Mr. Zelson was among the group of nine co-founders of Rainbow Village in the mid-1960s and was still serving on its board of directors.  In 2006, the organization presented him with the Tice Humanitarian Award.
Mr. Zelson and his wife, Gloria, had a son, Robert, who was developmentally disabled from birth.  Mr. Zelson, along with friends and associates with similar concerns, raised the funds to build eight homes and a community center in northwest St. Louis County.  A few years later, Robert Zelson became a resident.
The nonprofit Rainbow Village has grown over the years to 54 homes across the St. Louis region, providing housing to 241 residents. Rainbow Village works with other non-profits to build and renovate homes as well as provide services for their residents.
Along with a group of associates and other parents of children with disabilities, Mr. Zelson helped establish the West County Sheltered Workshop, which provided employment for individuals with developmental disabilities. In 1990, it merged with Florissant Valley Sheltered Workshop and is now Valley Industries, currently employing 200 individuals with developmental disabilities.
In the 1970s, Mr. Zelson was a nationally known Masters (age 40+) racquetball player. In 2010 he was nominated for the Missouri Racquetball Association Hall of Fame.
A graveside service was held Monday at Beth Hamedrosh Hagodol Cemetery, 9125 Ladue Road.
Survivors include, in addition to his wife and son, two daughters, Nancy Serot of Chesterfield and Linda Zelson of St. Louis County, and four grandchildren.