Joselyn M. Jacobs
Published November 1, 2021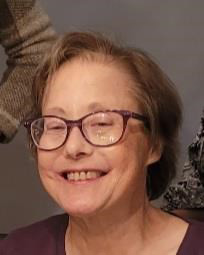 Joselyn M. Jacobs, 61, passed away peacefully at her Wildwood home, surrounded by loved ones, on October 29, 2021.
Joselyn is preceded in death by her father, Jerry Jacobs, her mother, Marilyn Pogrelis and brother, Barry Jacobs. She is lovingly survived by her dear friends Norm and Kristi Davis, Leah, Chris and Samuel Meyer, Donna Gallen, Jerry Gilden, Catherine Mason and Pierre Clairmont.
Joselyn was born in St. Louis on January 4th 1960 and attended Parkway Central High School. She went on to graduate from Drake University in 1982 and was most proud of her written accomplishments as JJ Maura. She was an avid reader whether it be from her e-reader or extensive personal library collection. She loved cooking gourmet recipes, sewing, crafting, watching games shows and playing card games. She loved all of her many pets through the years.
She was a treasured friend and will forever remain in the hearts of those whose lives she touched with her wisdom, generosity and passion for life.
Graveside service Monday, November 1st at 2:00 PM at B'nai Amoona Cemetery, 930 North and South Road. Memorial contributions preferred to St. Jude's Children's Research Hospital.  
Visit bergermemorialchapel.com for information. Berger Memorial Service