Joel H. Hoffman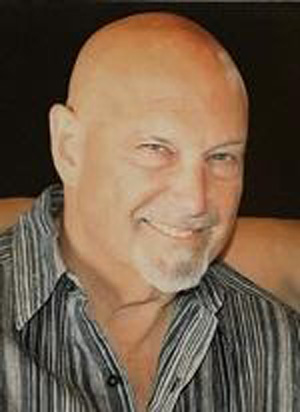 Joel H. Hoffman passed away suddenly on February 20, 2022 in White Lake, MI. He was born in St. Louis on May 22, 1941 to the late Ben & Theda Hoffman. He attended University City High School and Washington University. He moved away from St. Louis in 1971 and lived in the Chicago area for 35 years, and the last 15 years in the Detroit suburbs. He was a wonderful husband to his wife Robin; devoted father to his six sons, David, Brian (Stephanie), Marc, Ben (Blair), Andrew, and Aaron; an exceptional grandfather to his 7 grandchildren ages 27 years to 7 months; loving brother to Beverly (Bruce) Nahm; special Uncle to Chuck & Eric Ludwig and Josh Nahm. He is also survived by his sisters-in-law Sheryl (Max) Kahn and Bonnie (the late Joel) Doliveck, many nieces, nephews, great-nieces, great-nephews, cousins and friends.
Joel spent most of his adult life in the women's shoe business following in the foot steps of his father and grandfather before him. He enjoyed boating, camping and the outdoors. He loved cars, sports, music, grilling (he had a special secret BBQ sauce recipe which has been handed down to his sons), and loved all of his pet dogs throughout the years.
The Jewish religion was very important to him. He wanted as many family members as possible to be together for the Jewish Holidays. If anyone else didn't have a place to go, they were welcome at his home. He enjoyed making and eating fried matzoh (not just on Passover), made a great matzoh ball soup and led a beautiful Seder. His heart was filled with love for his family, which is currently spread across seven states. He was the glue that held our family together.
Joel could make you feel that you were the one special person in his life, but he had a way of making us all feel that way. In actuality, he was the special one in all of our lives. He led a very full, active, colorful life. He was a great guy who will be sadly missed by many of us and he will never be forgotten.
If you wish to honor the memory of Joel Hoffman, consider making a contribution to The St. Louis JCCA, Senior Olympics (please specify the Hoffman Scholarship Fund). Please call Tammy at 314-442-3132 to handle the donation, or contribute to a charity of your choice.