Joan Frelich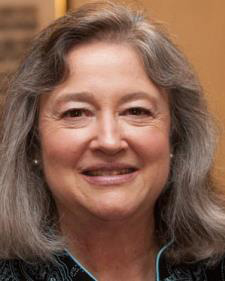 Joan Frelich, 70, died on Tuesday, May 4, 2021, at home surrounded by her family. Joan grew up in St. Louis, Missouri and was a resident of Lexington, MA for 40 years.
Joan was predeceased by her husband of 29 years, Jim Fee. She is survived by her two children, Alex (Casey) Fee of Newton, MA and Molly Fee (Rick Doerr) of Los Angeles, CA; three beloved grandchildren, Jamie Fee, Devin Fee, and Roan Doerr; two sisters and a brother, Susan (Robert) Appleton, Anne Frelich (Steve Whitman), and Alan Frelich; a sister-in-law, Margie (Bill) O'Brien; and many nieces and nephews. Joan was also survived by her adoring mother, Winifred Frelich, who died almost a year later.
Joan was a licensed social worker and received her B.A. in Psychology from Skidmore College and M.Ed. in Special Education from Boston University. She was dedicated to helping and guiding young children and their families. She began her career in Early Childhood Education at the Cambridge-Somerville Preschool Unit and the Beaverbrook Guidance Center Preschool Program before working as a Special Educator and social worker for the Lexington Early Childhood Department for 30 years.
Most important to Joan was her family. She was active in the Lexington Public Schools as a room parent, as a classroom volunteer, and through sports activities. She completed three marathons in the 1970s and 1980s and in more recent years was an avid walker. Joan also enjoyed following current events and cooking for family and friends.
In lieu of flowers, contributions in Joan's memory can be made to the Make-A-Wish Foundation, 1702 East Highland Avenue, Suite 400, Phoenix, AZ, 85016 or to the Brady Center to Prevent Gun Violence, 840 First Street NE, Suite 400, Washington, DC 20002.