Jill Frank Sneider
Published November 26, 2021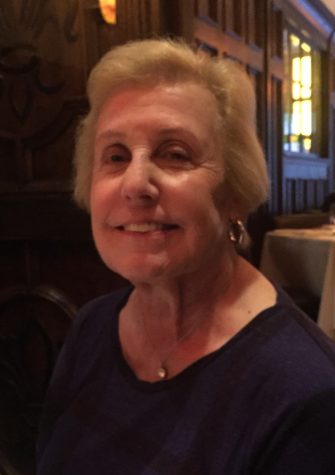 Jill Frank Sneider, a long-time resident of St. Louis, died on November 20, 2021.
Jill was born in Baltimore in 1944 to Jane and George Frank.  She grew up in Highland Park, Illinois and attended Washington University where she met her future husband, Martin Sneider of St.  Louis.  She taught school in the Boston area and in Kirkwood when the couple returned to St. Louis.  After giving birth to their son Mark and daughter Julie, she continued her studies at Washington University and received her Masters degree in American Literature.  She persevered and earned a PhD at age 68.  Her dissertation, Perception in Edith Wharton's Stories, has been downloaded more than 15,000 times by students and scholars in more than 50 countries.  A limited number of her acquaintances knew of her academic achievements. Because of her inherent modesty, she discouraged others from using her "Dr." title even in formal settings or correspondence.  It was only her grandchildren who were permitted to call her "Dr. Grammy."
On her journey to academic stardom, she indulged several rather surprising delights, a daily dose of the soap, All My Children, "thank God for my VCR," she would declare; a craving for low-stakes blackjack in Vegas; and a late-night ritual of falling asleep while watching Hallmark movies. "They always have happy endings," she explained.
Jill's true passions were her family and friends.  She devoted her life to her husband and lovingly raised their children, taking great pride in their achievements and love.  She warmly welcomed their spouses, Meri Marsh and Brian Peller, to the family.  She derived great pleasure from her granddaughters, Sally and Bonnie Sneider, Lucy Marsh, and Josie and Lila Peller.  When visiting New York to see the Peller family, she spent countless hours playing with and entertaining her granddaughters, seizing the grandmother's prerogative of spoiling them with time at the jigsaw puzzle table, gifts, treats and, most of all, her maternal devotion.  They responded with affection and love.  Her St. Louis granddaughters were constant visitors at her house where Dr. Grammy lavished them with love and attention and brief tutorials on the "proper use of the English language."  All of Jill's grandchildren clung to her, teased her for her vast organizational skills but adored her and proudly showed her their graded papers and tests during their high school and college years.
Jill's many friends were the beneficiary of her companionship and unwavering loyalty, confidently knowing that she could be trusted with their secrets.  At the bridge table she was proud of her "amateur" status and enjoyed chattering more than playing.  In her book group this world-renowned literary scholar frequently maintained her silence and thrilled to the insightful remarks of the other participants.  Her group of "Pi Lam" college friends with whom she spent 60 years celebrating birthdays, anniversaries, and New Years, forgave Jill her lack of culinary skills and kindly asked her to bring paper products and store-bought goodies to potluck gatherings.
For Martin, her husband of 55+ years, she was his everything–lover, mother and grandmother of their offspring and constant and often tolerant companion.  She was manager of the house and their schedule, often brandishing her "Week-at-a-Glance" annual calendar.
As Martin often told their children and grandchildren, "Mom believes in me more than I believe in myself."
This loving, fastidious, gentle, and modest tower of strength died unexpectedly in her sleep on November 20, leaving behind a grieving but grateful family and network of friends with irreplaceable memories.
BERGER MEMORIAL SERVICE