Jerome Samuel Peters
Published November 18, 2022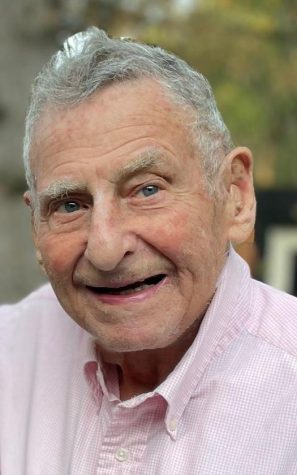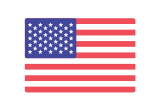 Jerome Samuel Peters, at 98 years, passed away peacefully this week in Saint Louis MO with his loving family by his side.
He was born in 1924 to Abraham and Anna Peters in St. Louis, MO. After graduating from Soldan High School, in 1942, he worked at Emerson Electric detailing drawings for bomber turrets. In 1943, he was drafted into the US Army. He was eventually assigned to the 752nd Railway Operating Battalion. He rebuilt railroads across Europe, and was part of the occupation of Germany. In 1946, he returned to the US. Jerome's service in WW2 was a defining moment in his life.
Post WW2, Jerome attended Washington University and graduated with a degree in Architecture and a US Army Reserve commission as a 2nd Lieutenant. He was recruited as a founding member of the newly formed Museum of Transportation, using his wartime experience to lay track and to maintain trains and railroad equipment. He remained in the army reserve but was transferred to Field Artillery where he wielded his mathematics skills to develop firing solutions for 8" guns. He was recalled to active service during the Korean War and taught Fire Direction Control at the Artillery School. During his service, he contracted a flu virus brought back from Korea by returning soldiers. He was gravely ill and sent to Ft. Sam Houston where he recovered from the lethal "Virus X". He separated from the Army for the second time in 1963 as a Major.
Jerome met the love of his life, Carrie Lee, while working as a draftsman for Kramer and Harms. Eventually he founded his own Architectural firm. As his business grew he partnered with a talented young designer, Howard Koblenz. Later, a third partner, Melissa Kreishman, joined and the firm became Peters, Koblenz, and Kreishman. The PKK firm continued to operate for 40 years. At their busiest times they had as many as 30 employees. Over 200 people had worked there at various times over the years. Many young and later prominent architects started there and would later tell Jerome it was a fun place to work and the best training for their careers.
Jerome chaired the design of over 250 buildings. His office designed medical and office buildings, banks, senior housing, and residences. Amongst his most proud architectural achievements, PKK was the original architectural firm for the Westport Plaza Development, begun in 1969, with work continuing into the 70's. His clients found him to produce complete, high quality plans and specifications. He was frugal with their time and money. He was hardworking and honest. He was a great value and more agile than larger firms. He was known for his sense of humor and loved to tell jokes, both good and bad and some inappropriate.
Jerome spent his lunch hour exercising at the Brentwood YMCA a few blocks from his office. He jogged, walked, did calisthenics, played volleyball, and swam. He was a member for over 50 years and enjoyed his many friendships there. He recruited most of his office to play volleyball with him and even paid them, pioneering the concept of an employee fitness program.
As PKK was doing well, a meeting with an old Army Reserve buddy, Marvin Knoll, now a General, brought Jerome back into the Reserve. He was an E-8 Master Sergeant. He traveled throughout the Midwest by Huey helicopter visiting every Army Reserve Facility. He developed plans for every facility based on existing conditions, and future needs and improvements. When the Army was ready to distribute funds, General Knoll was prepared with ready-to-build plans and received the lion's share of funding. He always credited Jerome and his contribution to Army Reserve readiness cannot be minimized. Jerome was awarded the prestigious Army Legion of Merit Medal.
His love of trains, railroads, and model railroads continued throughout his life. He was a member of several historic and model railroading clubs, organizations, and museums. One of his favorites was the Wabash Frisco & Pacific Railroad Club in Glencoe, Mo. He spent many weekends with his grandchildren riding the 12" gauge line along the Meramec River.
A prodigious life-long reader, all the staff at St. Louis County Library Headquarters knew his name. He was a huge consumer of fictional murder mysteries, detective stories, and spy novels, He also read every non-fiction book about WW2 in Europe, as well as every book by and about his favorite author, Saul Bellow.
Jerome was at his heart a family man. He provided a stable and successful life for his wife and children. He was especially proud of his four grandchildren and three great-grandchildren. He was especially close to his grandson Tanner, who was the only person he would listen to later in life. Additionally, he had a core group of friends going back to high school and college; all preceding him in death. He was close with his large extended family as well.
He quietly helped many people financially over the years.
He is survived by his wife of 66 years, Carrie (Lee) Peters, son Mitchell Peters (Nisa), daughter Penny Peters (Todd Kelly), and his brother Larry Peters (Dawn). Grandchildren Tanner Peters (Julie), Connor Peters (Mary), Emily and Jack Kelly, and his brother Stanley's wife, Betty Peters. Three great-grandchildren and many nieces and nephews. He was preceded in death by his brother Stanley Peters, brother Milton Peters (Sylvia), and sister Joyce Peters. Services:  Burial will be private. A celebration of life is planned in 2023. Visit www.bergermemorialchapel.com for more information.
BERGER MEMORIAL SERVICE