Jerome Bader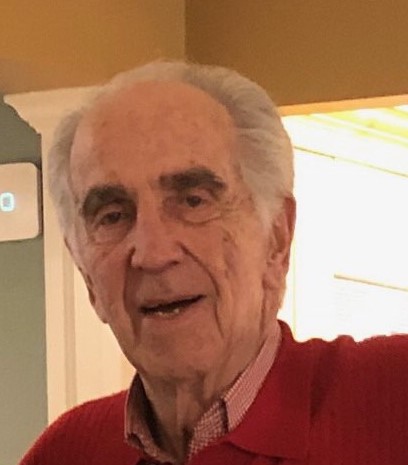 Jerome Bader,  July 15-1933 – May 23, 2023
Jerome Bader, age 89, passed away peacefully early Tuesday morning.
For 65 years he shared his life with his beloved wife, Barbara, whom he met at the University of Texas. Jerome was the adored father of Terry Bader (Kathy) and Kathy Fehrnstrom (Eric) and the cherished and proud grandfather (PePa) of 4 grandchildren: Samuel Bader (Hallie Miller), Jeffrey Bader (Natalie), Bryan Fehrnstrom and Jason Fehrnstrom.  He was the brother of the late Charline Baizer (Dick) and the late Jack Circle (Beverly), the brother-in-law of Leonard Goltzman (Karen) and the son of the late Sam and Mary Bader.
Jerome was a proud graduate of Clayton High School ('51) and Washington University ('54).  He began his career at Union Clothing Company, a family-owned retail clothing chain in Missouri and Illinois that later added the Union Jack and Leading Man brands.  In 1990, he joined St. Louis Bread Company in the risk management area and remained there for 27 years, helping the company grow from 3 stores to over 1,700.  He was a founding director of Landmark Bank (now Regions Bank).  Investing in the stock market was a deep and abiding passion that he pursued his entire adult life.  He was a 50+ year member at Meadowbrook Country Club and the Jewish Community Center, where he indulged his love of golf, handball and working out.  Most significantly, he had a remarkably large and loyal network of friends from all walks of life and was a trusted mentor and advisor to many.  He will be greatly missed by his many adoring friends and loving family.
Visitation is Sunday, May 28 from 10 to 10:30 AM at BERGER MEMORIAL CHAPEL, 9430 Olive Boulevard.  A Funeral Service will immediately follow at 10:30 A.M.  Interment follows at Beth Hamedrosh Hagodol Cemetery. Donations honoring Jerome's memory are welcomed to Washington University in St Louis – Department of Medicine (fund number 3035-30997), 101 S. Hanley Suite 900, St Louis MO 63105, or the charity of your choice. Please visit bergermemorialchapel.com for more information.