Janet Rae Goldenberg
Published January 2, 2022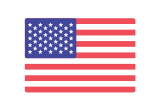 Janet Rae Goldenberg, August 4, 1949 – December 31, 2021
Janet, beloved daughter, sister, aunt, godmother, 'Grandma', niece, cousin, and friend to many passed away Friday December 31, 2021.
After graduating from University City High in 1968, Janet proudly joined the US Military. Janet continued her love of service by becoming a Missouri Corrections Officer.  During her time in corrections, Janet received an award for her bravery.
Janet loved spending time with her family and friends.  She established a love for fishing at an early age and even passed that joy on to her nephews. Harry Potter was a favorite of hers and some might even say she was a "Super Fan".
Janet leaves a legacy of love, integrity, and wonderful memories. Beloved daughter of the late Marvin Goldenberg and Shirley Goldenberg, cherished sister of Debra (Joel) Spigel, Malka (Roni) Lilienthal, Irvin (Jeanne) Goldenberg, Bayla (Michael) Paynor, Anna Rose (Victor) Tendler, Marilyn (Geoff) Lampel, and Larry Goldenberg.
Janet is survived by her godsons: Guy (Galia) Lilienthal and their children, and Hershel (Emily) Tendler. Janet was known as Grandma to Guy's children: Yanai, Talia Rivka, and Arbel Moshe
A member of Nusach Hari B'nai Zion synagogue.
A Graveside service was held on Sunday, January 2, 2022 at Chesed Shel Emeth Cemetery, 650 White Rd. 63017. Memorial contributions preferred to Nusach Hari B'nai Zion or a charity of your choice. Visit bergermemorialchapel.com for more information.
BERGER MEMORIAL SERVICE