Jack Warren Palan
Published February 13, 2022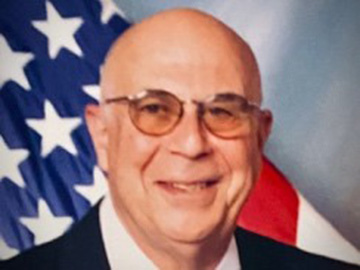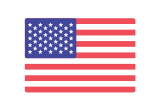 Jack Warren Palan, (7/13/33 – 2/12/22)
On the morning of February 12, 2022, Jack Warren Palan passed away after a brief illness surrounded by his loving family.  Born in St. Louis on July 13, 1933, Jack's legacy is his dedication to his wife of 68 years, Susan Chorlins Palan, (whom he knew since age 12), his 6 children, 10 grandchildren and 5 great grandchildren. He will always be remembered as an extraordinary grandfather, a tireless provider, loyal, honorable, and devoted to his family.
Jack attended University City High School, University of Missouri-Columbia where he earned a degree in journalism, and was a proud member of Sigma Alpha Mu fraternity.  He was a great patriot who served in the United States Air Force beginning in 1955.  He was stationed in Wichita Falls, Texas, and Rabat, Morocco with the Strategic Air Command.  He served 3 years of active duty with an honorable discharge at the rank of Captain with commendations for excellence.  In addition to being a proud American, Jack was an avid horseman, marksman, and USO volunteer.
After serving in the Air Force, Jack was an accomplished owner of Central Rebuilders where he worked until his retirement.  He distinguished himself by the quality of his work, the loyalty to his friends, and his honorable conduct in every aspect of his life.
Jack will be remembered for his dry sense of humor and honored always by his loving wife Susan Palan, sister Patricia Prejean, daughter Sheryl Kadmon (Dov), daughter Mindy Palan, daughter Beth Palan, son Manne Palan (Lynne Issacs Palan- Of Blessed Memory), (Margaret Wright, his fiancée), son Andrew Palan (Martha), daughter Amy Works (Michael);  adoring grandchildren: Jonathon Kadmon, Harold (Claudine) Kadmon, Jessica Kadmon, Kathryn Becker (Eric), Griffin Palan, Broderick Palan, Tyler Palan, Janie Palan, Connor Works, Sophie Works; and great grandchildren: Barrett Becker, Brooks Becker, Beatrice Becker, Callie Kadmon, and Lily Kadmon.
Jack was deeply loved and will be sorely missed.
In lieu of flowers, the family has requested contributions be made to Lynne's Legacy, ℅ JCC at 2 Millstone Campus, Creve Coeur, MO 63146 to benefit women and their families with breast & ovarian cancer, or Jewish War Veterans of the United States – St. Louis Post- 12 Millstone Campus, Creve Coeur, MO 63146.
Funeral service Tuesday, February 15th, 12:30 PM, at Congregation B'nai Amoona, 324 S. Mason Rd, Creve Coeur, MO 63141.  No visitation prior to service. Burial at Chevra Kadisha Cemetery. PLEASE USE SOUTH PARKING LOT. MASK AND PROOF OF VACCINATION REQUIRED.
BERGER MEMORIAL SERVICE