Israel Broome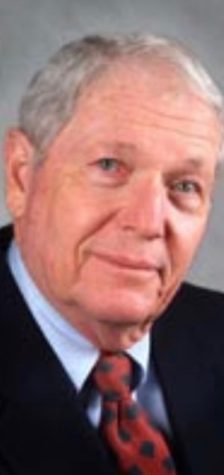 Israel Broome
Passed away on April 5, 2022 after a long and courageous battle fighting cancer, living a full life with gratitude.
Beloved husband of Mia Broome, his wife of 67 years; dear father and father-in-law of Jesse Broome, MD and Leslie Yoffie (Barry); dear grandfather of the late Rachel Broome, David Broome, Alex Yoffie (Rebecca Altman) and Stephen Yoffie, who all inherited their "Papa's" engineering mind; dear brother and brother-in-law of Estelle Schaffer (late David); dear uncle, cousin and fiercely loyal friend.
Israel continued to work at Precision Samplers, Inc., a company he started and loved until he was 86 and played golf until he was 90. He had a special passion for the continuity of Judaism and the State of Israel and made giving Jewishly a priority, including donating two ambulances to the American Friends of Magen David Adom in honor of his grandchildren and wife.
Above all else he was so very proud of his wife, children and grandchildren, their contributions to society through their chosen careers and the ethics and values by which they continue to live.
Graveside service Friday, April 8th, 1:00 PM at United Hebrew Cemetery 7855 Canton Avenue. Memorial contributions preferred to United Hebrew Congregation, 13788 Conway Road, 63141 or Congregation B'nai Jacob, 1599 Virginia St. E, Charleston, WV, 25311. Please visit bergermemorialchapel.com for Live Stream info. BERGER MEMORIAL SERVICE