Ilse Stein Scheuer
Published December 30, 2022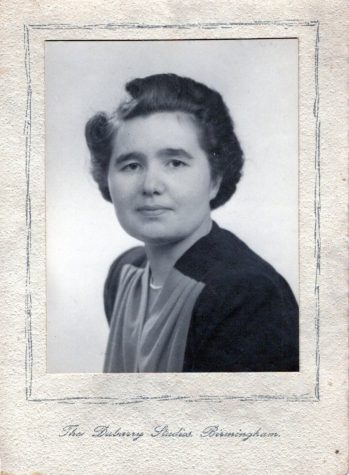 Ilse Stein Scheuer, March 15, 1917 – December 21, 2022
Ilse was born in Tuchel, West Prussia (Germany) to Isidor and Paula Stein. She had a twin sister Ruth and older brother Siegbert. When the twins were five years old, the family moved to Wolgast, Germany where they were one of five Jewish families.
After high school and an apprenticeship at the Day Home for Babies and Infants in Berlin, Ilse trained to become a Registered Nurse at the Jewish Hospital in Breslau. When Ilse graduated in October 1938, she was the last Jewish nurse allowed to graduate under Hitler's regime.
In April 1939, Ilse and Ruth fled Germany for England to work as nurses in the Queen Elizabeth Hospital in Birmingham, regrettably leaving behind their mother. In June 1940, when war broke out, all alien nurses were dismissed from English hospitals.  Ilse then worked as a domestic in a private home.
In 1943, Ilse was allowed to return to nursing. While working at the Birmingham and Midland Eye Hospital, she studied for her English nursing degree.
On February 16, 1946, Ilse and Ruth arrived in New York City fortunate to have been sponsored by the Littmanns who soon welcomed them to St. Louis. Ilse began working at Barnes Hospital in the Eye Surgery Dept. and again prepared for State Board Exams. Ilse would then have earned German, English, and American RN degrees. She went on to be the head nurse and supervisor for the Eye Operating Room.
Ilse married Milton Scheuer June 1, 1952 and they had daughter Peggy a year later. Her focus then shifted to being a wife and mother.
Ilse returned to Barnes-Jewish Hospital for 36 years and accumulated over 12,000 volunteer hours. She was admired and appreciated by all. The opportunity to continue working in support of the Eye Operating Room staff filled Ilse with immense pride.
In 2012, when macular degeneration impacted Ilse's ability to volunteer, play mahjong, and knit and crochet caps and blankets for children with cancer, Peggy moved her to San Diego.
Ilse is the wife of the late Milton Scheuer and survived by her daughter Peggy (Michael Hammond) and grandchildren Eric and Lori.
Funeral service Sunday January 8, 1:30 PM at New Mt. Sinai Cemetery in the Mausoleum, 8430 Gravois Rd, 63123. Visitation and condolences to the family from 1:00 PM until the time of the service.  Burial will follow afterward in the cemetery.
If you wish to make a donation, please consider contributing to The Foundation for Barnes-Jewish Hospital: https://support.bjc.org/site/Donation2?df_id=1540&mfc_pref=T&1540.donation=form1&pw_id=1541
Visit www.bergermemorialchapel.com for more information.
BERGER MEMORIAL SERVICE