Howard Stern Smotkin
Published August 10, 2022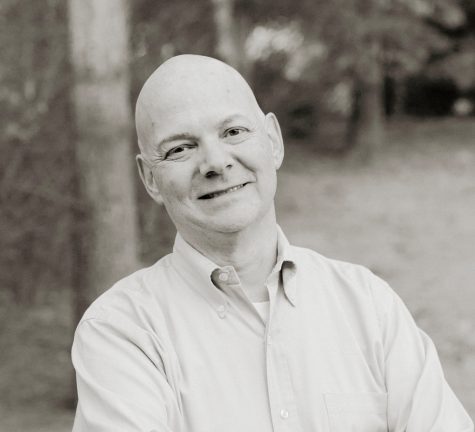 Howard Stern Smotkin passed away peacefully on August 9, 2022 after a 9-month battle with cancer. Born on Saturday, January 21, 1961 in York, Pennsylvania, Howard was the second child of Leonard and Mina Smotkin. He has one older brother, Lee.
After earning his accounting degree from Franklin and Marshall College in Pennsylvania, Howard moved to Missouri to attend law school at St. Louis University. He was the kind of guy who always sat in the front of the class.
After law school, Howard worked for more than 30 years as a practicing attorney. He spent 25 of those years at the St. Louis firm Stone, Leyton and Gershman. His clients would describe him as focused, diligent, and, most importantly, kind. Howard worked hard and earned an excellent reputation among colleagues and clients alike. He served as co-founder and general counsel of Meds & Food for Kids, an organization that helps bring nutrition to some of the most vulnerable children in Haiti, for more than 18 years.
In the early 1990s, Howard met the love of his life, Barbi, through their mutual friends Steve and Ann Dioneda. Howard and Barbi spent 28 wonderful years together as husband and wife. They are proof that opposites attract.
To his four children, Michael, Lauren, Emily, and Julia, Howard was a hero and a rock. He was a stoic beacon for many others, too – always the first to answer a call for help, no matter who, or when, or where.
Howard always dreamed of retiring on a farm with horses. His family takes solace in the idea that at this very moment, he is somewhere in the universe, on a beautiful horse farm with his mother, father, and friends gone too soon.
Howard was, is, and always will be our hero. We love him infinitely, will miss him endlessly, and will continue to see him in all the beauty of the world.
Though the last 9 months have been difficult, the family would like to publicly thank the village that has held them up during this time: Fred and Sue Wolter, Deanna Plab, Howard's oncologist, Dr. Paul Mehan, the amazing nurses and staff at Missouri Baptist, and so many others. We love you, and we are thankful for you.
Funeral service Friday, August 12 at 11 am at Congregation Temple Israel, 1 Alvan D. Rubin Drive. Interment follows at New Mt. Sinai Cemetery, 8430 Gravois. Please visit bergermemorialchapel.com for Live Stream information.
In lieu of flowers, memorial contributions preferred to Meds & Food for Kids, 8050 Watson Road, Ste. 355, St. Louis, MO 63119 or the Missouri Baptist Healthcare Foundation, Cancer Center Fund, 3015 North Ballas Road, St .Louis, MO 63131. BERGER MEMORIAL SERVICE