Harold Sarner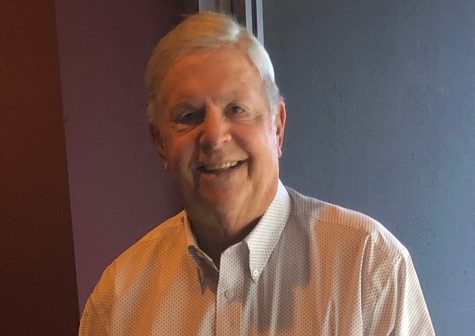 Harold Sarner, 78, passed away on Monday, April 10, in St. Louis from liver cancer.  Born in Albany, New York, Harold attended Washington University where he met his wife of 55 years, Grace Gerchen. Harold earned his law degree from Washington University, upon graduation, he served as a legal aid attorney in St. Louis before joining his family's business. Harold served on the board of the Jewish Center for the Aged and later became president.
Harold is survived by his wife Grace Sarner (Gerchen), his son Michael Sarner and daughter-in-law Stacy Satz Sarner, daughter Vicki Dubinsky and son-in-law Josh Dubinsky, brother Gary Sarner and sister-in-law Jean Sarner, brother-in-law Gary Gerchen and sister-in-law Gail Gerchen (White) and three grandchildren: Rose Sarner and Jack and Bram Dubinsky.
Graveside funeral service Friday, April 14th, 10:30 AM at Beth Hamedrosh Hagodol Cemetery, 9125 Ladue Road. Visit bergermemorialchapel.com for more information.
Memorial contributions may be made to the Alzheimer's Association (www.alz.org), 11433 Olde Cabin Road, Suite 10, (63141); or Siteman Cancer Center (www.siteman.wustl.edu), Washington University, MSC 1247-414-2100, 7425 Forsyth Blvd, (63105).
BERGER MEMORIAL SERVICE