Geraldine "Geri" Friedman
Published September 9, 2021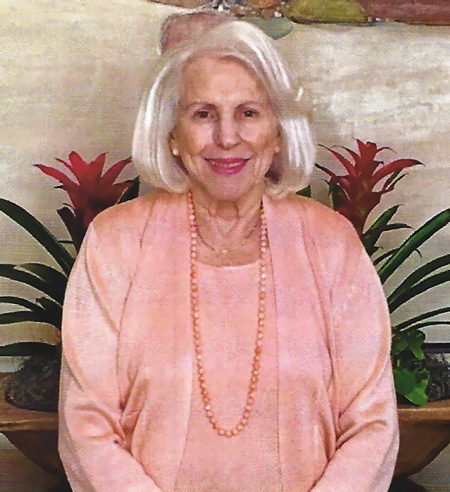 Geraldine "Geri" Friedman passed away on September 6, 2021, peacefully and gently.
Beloved wife of the late Melvin Friedman. Mother to Stuart Friedman, Cindy Friedman, Nancy (Burt) Rosenblatt. Grandmother to Alexej and Kristina Friedman, Melissa, Samantha, and Ryan Rosenblatt. Sister of the late Arthur Loomstein and Robyn Loomstein Ewing.  Sister-in-law to the late Irv and late Miriam Friedman, the late Frank and late Ada Friedman, and Kay Loomstein. Aunt to David (Christina) Loomstein, Debi Blanchard, Debra Lyons, Zachary Loomstein, the late Steven (Mari) Friedman, the late Donny (Leslie) Friedman, Judi (Bruce) Raben, Peter Friedman, Kayla (Don) Kremer, and Mitzi Friedman. Special aunt to Pamela (Craig) Toder. Special cherished friends to the late Peggy and late Donald Ross. Special family to Fran Poger. Treasured friend to many.
Geri was born in St. Louis and grew up in University City and Ladue. She graduated Ladue High School before briefly working in reception for lawyer Murray Steinberg where she met young lawyer Melvin Friedman. They married and quickly started a family. She tirelessly cooked, baked, cleaned, shuttled the children to activities and social opportunities, and facilitated their own social life. As the children matured, she cleverly transitioned into volunteer work by conceiving and developing the Ladue High School "Job Bureau" for students which brilliantly provided her a location in the highest traffic school hallway. Her volunteer career was prolific including stints at the Desert Holocaust Memorial Center and Musical Instrument Museum (amongst many others). Hobbies were numerous. She played tennis and golf and was able to travel the world with Melvin. They were wonderful ballroom dancers and enjoyed a magnificent social life. Geri was a champion tournament bridge player and a self-taught interior designer which easily could have been a career but for her priorities as a homemaker. After Melvin retired and the children began their independent lives, they moved to Rancho Mirage. After Mel passed far too early, she adapted into a highly competent self-taught independent person for the final 34 years of her life including relocating to Scottsdale in 2013 to be closer to her children and grandchildren. She will be remembered for her fiery and feisty personality, extraordinary social participation, incomparable organization skills, and irrepressible candor.
Contributions in Geri's memory to: Mel Friedman Research Fellowship c/o Michael Ruiz, St. Louis University Law School, 100 N Tucker Blvd, St. Louis, MO 63101 (giving.slu.edu)
A RINDSKOPF-ROTH SERVICE