George Spooner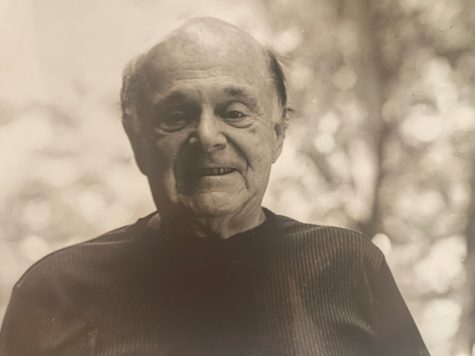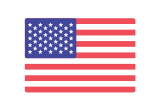 George Spooner, known affectionately as "Tas," has taken his final journey. George peacefully passed away in his sleep on March 19, just short of his 95th birthday in the company of his loving wife and soulmate of 43 years Pat (Dougherty). Beloved father of Rachel (Tim) Arnold, Jack Spooner, and David Spooner; passionate grandfather to Avery Arnold and Kendal, Peyton and Jack Jr. Spooner. George was a frequent speaker at the St. Louis Holocaust Museum and shared his life story as a holocaust survivor with many groups in the St. Louis community.
George's earthly journeys portray a complete and colorful life. Born in Vienna, Austria in 1928, George's father was an international soccer player who was sent to Dachau after Kristallnacht. In 1938 George's mother put her 10-year-old only child on a Kindertransport to England as she remained in Austria until she was able to secure her husband's release from Dachau with the ability to escape Nazi Germany, pick up George in England, and with the help of HIAS arrived by boat at New York Harbor in 1940. Upon making the short trip across Manhattan, George and his parents settled in the Lower East Side. Following his high school graduation in 1946 George enlisted in the U.S. Army. Instead of carrying a rifle George carried his trombone and he was able to pursue his big band musical passion in the army marching band. After an honorable discharge in 1948 George enrolled at New York University where he obtained a bachelor's degree in 1952.
Following college George worked for Felton International as a traveling salesman selling food flavorings, colorings, and fragrances. While in St. Louis calling on clients at Switzer Licorice and Vess Sodas, George married and settled down to raise his three children. Later in life George switched careers to home remolding and under the tutelage of Bill Kruger George started Rainbow Industries where George was able to live out his oft given advice to "work for yourself." For over 50 years George was a daily fixture at the JCCA, now the JCC, and George continued to pursue his musical passion playing his trombone in whatever gigs he could get, most recently with the Jazz Edge Big Band. George hit the jackpot in 1981 when he met Pat, the love of his life. From the day of their first meeting at the Fox & Hounds to his passing, George and Pat were inseparable. Together George and Pat travelled the world, visiting dozens of countries, including walking the Great Wall of China when George was 89. Not a day would go by without George and Pat looking each other in the eye and professing their deep love for each other.
A graveside memorial service will be held at 11:00 a.m. on Friday, March 24, 2023, at United Hebrew Cemetery. No Visitation. Deeply missed already, George will forever remain in our hearts, a testament to taking advantage of the daily gift of life and to living out the American dream. In lieu of flowers, memorial contributions to the St. Louis Holocaust Museum are greatly appreciated. We shall never forget.