George S. Newman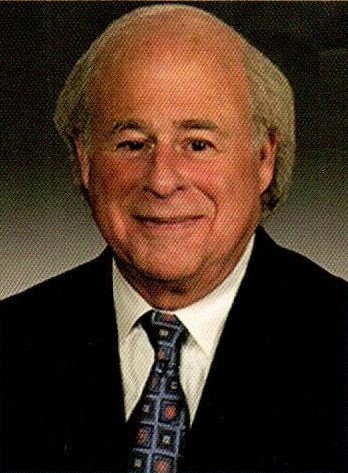 George S. Newman, born May 3, 1945, passed away on April 20, 2022 from complications of heart disease. He was married for almost fifty years to Susan, his loving wife, best friend and partner. He was cherished by his daughters, Katherine Newman Orwig (Christopher) and Caroline Newman and was the adored funny and silly "Guppie" to Nathaniel and Sebastian Orwig.
Born and raised in the Squirrel Hill neighborhood of Pittsburgh PA, George remained a "Pittsburgh guy" throughout his life in St. Louis MO. He was a diehard Steelers and Pirates fan; and after college at McGill University, he added the Montreal Canadiens to his list of underdog teams to support.
While at McGill, he made the football team after solemnly promising his dad to hit the books and focus on studies, not football. He was the scrappy kid in the outfield who was only 5'8" but who played his heart out.
After attending law school at William & Mary and a brief stint as a legal aid attorney and clinical law school professor, George developed a thriving legal practice in St. Louis, becoming a national leader and pioneer in the field of immigration law.
He played a major role in pushing through legislation to help foreign medical graduates practice medicine in health professional shortage areas. He was a founding member of the American Immigration Lawyers Association. He served on countless community boards and committees.
George's gift was people. They stimulated and energized him. He was unfailingly generous with his time and knowledge of the law with younger immigration attorneys who needed guidance and advice. He never turned away a friend or a friend's child who needed his help. He made strong personal connections to his clients. Their worries and heartaches mattered to him as he worked to get everyone in the family the waivers and visas they needed for permanent residency.
Besides helping to make new Americans, George loved to make jokes that sometimes only he would get–it didn't stop him. He was witty, and at times, maybe mercurial and stubborn. He was certainly brilliant and could fill up a room with his charm and warmth. Mostly, he was a mensch; and anyone who met him could depend on his deep kindness.
Memorial service Monday, April 25 at 3 PM at Central Reform Congregation, 5020 Waterman Boulevard at Kingshighway. Central Reform asks that those attending the memorial service are vaccinated and wear a mask for the service. In lieu of flowers, memorial contributions preferred to the International Institute of St. Louis, MERS Goodwill, or the charity of your choice. Visit bergermemorialchapel.com for more information. BERGER MEMORIAL SERVICE