Frances Clarice Margulis Silverman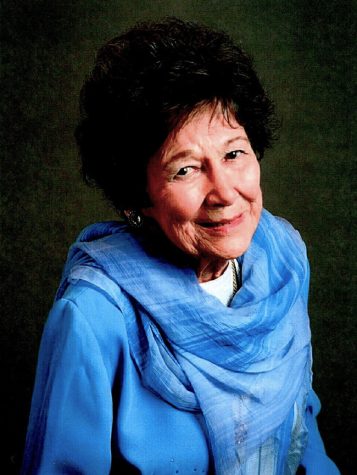 Frances Clarice Margulis Silverman, July 10, 2022
Widow of Elvin Silverman, Daughter of Rose & Lee Margulis, Mother of Leslee Small, Jim (Pam), Jay (Bonnie), John (Nancy), grandmother to Jeff (Abbey) Small, Michael (Lisa) Small, Adam (Mikala) Silverman, Courtney (Eric) Romsa, Jacob (Ali) Silverman, Sam Silverman (Bri Johnson), Hannah (Brian) O'Toole, Olivia Silverman, great-grandmother of Sabrina, Sadie, Riley William, Harper, Max, Cael, Layton, Joylyn, Hayley. Special recognition to mom's companions: Alma, Lisa, Dorothy, Carolyn and Patricia.
It was all about family and friends for Frances. Elvin was her first and only love; they had a wide circle of friends whether in St Louis, Kansas City or Boca Raton.  When not with family and friends, Frances was a volunteer in the Kansas City and St Louis communities at the United Hebrew Sisterhood, March of Dimes, JFCS Harvey Kornblum Food Pantry and many more.  Frances also loved Mahjong, bridge and tennis and played with different groups of friends for many years. She didn't miss a beat, her whole face lit up when one of the great-grandchildren came to visit and we're blessed that she aware of everything going on until the end and continued to bring a smile to all our faces.
A private family service was held on Wednesday, July 13th. Visit bergermemorialchapel.com for more information.
In lieu of flowers, donations in Frances' memory are appreciated at JFCS Harvey Kornblum Jewish Food Pantry or a charity of your choice.
BERGER MEMORIAL SERVICE