Fancine "Fanci" (Meyer) Thompson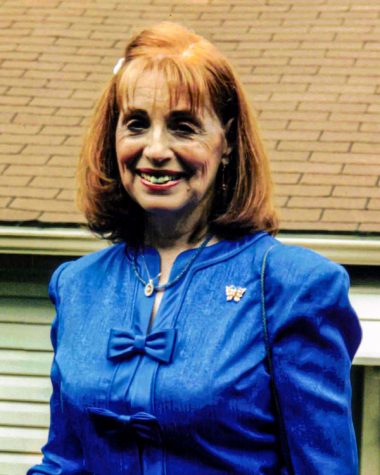 Fancine "Fanci" (Meyer) Thompson passed away peacefully on Thursday, March 16, 2023.
Fanci was a colorful and vibrant soul who charmed all that had the pleasure to know her. She delighted in her family, the music of Chopin, and in exploring and enjoying travel and the arts with her beloved husband.
Fanci is preceded in death by the love of her life, Deane Thompson, who passed away September 30, 2021.
Fanci is survived by her sons: Darryl and his wife Jennifer and their children Jonah and Linnea; Randy and daughter Danielle; Cory and wife Diane; brother: Brian and wife Judy and family; step-daughter Suzanne, her husband Kevin and their three children, Connor, Zachary and Sydney.
A memorial service will be held 11:00 AM, Wednesday, March 22 at United Hebrew Congregation in Creve Coeur, 13788 Conway Rd, St. Louis, MO 63141.  Dressing in vibrant, bright colored clothing encouraged. The service will also be Livestreamed at www.bergermemorialchapel.com
Family to attend interment immediately following at United Hebrew Cemetery.
In lieu of gifts, Fancine's family requests that you give generously to the Parkinson's Foundation www.parkinson.org
BERGER MEMORIAL SERVICE