Eunice Weber Goldshine
Published September 19, 2022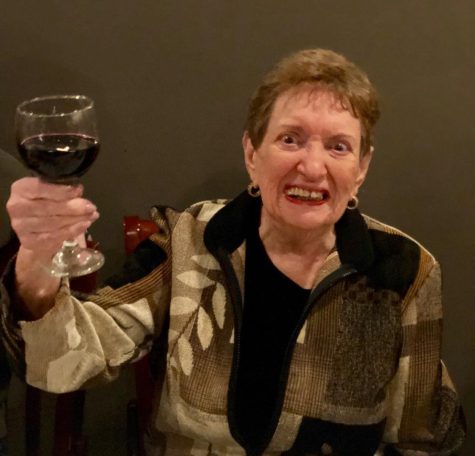 Eunice Weber Goldshine, September 15, 2022
Beloved wife of the late Harold Weber and late Sanford Goldshine; longtime companion of the late Benjamin Reck; dear mother and mother-in-law of Linda (Jerry) Nissenbaum, Wendy (Gary Tobin ) Morrow and Cheryl Weber; dear Nana of Jaime (Adam Earnhardt) Nissenbaum, Joshua (Lindsey) Nissenbaum, Julie (Chris) Caputo, Justin (Evelyn) Morrow and Jason Weber; dear Nana Euny of Kenstin and Sylvia Ivy Earnhardt and Lily and Charlotte Caputo; dear sister of the late Jules (late Evelyn) Heisler; dear sister-in-law of Adrienne Weber, the late Bill (late Ruth) Weber, late Kenny Weber, late Gloria and Elliot Morris; Oldest and dear friend of Natalie Zukerman; dear aunt, cousin and friend to many.
Eunice "Euny" always had a great sense of humor and a love for adventure, even traveling around Europe at 90 with her best friend, Natalie.  She always was the life of the party and had a busier social schedule in her 90s than most do in their 20s. She was a master Mahjong player, spending countless hours playing with friends over the course of her life.
Euny also cared deeply about her health and fitness, teaching water aerobics into her 90s. She attributed her stellar physical well-being to her steadfast vitamin routine, and certainly wouldn't forget to ask her friends and family, "Did you take your vitamins today?" Euny also would often end her conversations telling her loved ones to "look both ways" before crossing the street.
Euny, Mom, Nana will be dearly missed.
She will lie in eternity next to her first love, Harold, in the city they raised their beautiful daughters, and in a place that will forever be home.
Graveside service on Monday, September 19, 2022 1:00 PM Central time at United Hebrew Cemetery, Canton Ave 63130.  The service will also be livestreamed at www.bergermemorialchapel.com.
Memorial contributions preferred to the Alzheimer's Association.
BERGER MEMORIAL SERVICE