Elliot Jay Greenberg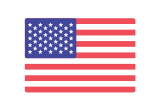 Elliot Jay Greenberg, born on August 18, 1946 in St. Louis, MO; passed away on March 1, 2022 in Los Angeles, California.
Elliot was preceded in death by his grandparents, Abraham and Ester Friedman and Morris and Jennie Greenberg; his parents, Lester and Edith Greenberg; his uncles and aunts, Irving and Ann Peck, Jules and Gloria Friedman, Bernard Greenberg, Morris and Celia Novack; and cousin, Stuart Novack. He is survived by his sister Eileen (John) Gerhard; along with his niece Jennifer (Dr. David) Gupta, and nephews Andrew Gerhard and David Gerhard; his aunt, Bernice Greenberg; and cousins, Debbie Friedman-Lingass, Mark and Barry Greenberg, Rochelle Novack and Forrest Novack.
Elliot grew up in Olivette and graduated from Ladue Horton Watkins High School, class of 1964. He served in the United States Air Force during the Vietnam War and after his service, he earned his BS in Business at the University of California San Diego. Elliot opened and owned his own branch of Farmers Insurance. He was an intelligent and generous person who loved running his insurance company.
Elliot was an avid runner who loved the outdoors and was never afraid of an adventure. He had a great love for his family and his Great Dane, Sampson. He enjoyed spending time with friends, playing cards and listening to music. He will be remembered for his sense of humor and kindness, and he will remain a light in the lives of those he knew and those who loved him.
Private family graveside service at Beth Hamedrosh Hagodol Cemetery. Contributions in Elliot's memory may be made to the Heart and Armor Foundation, 1100 Glendon Avenue, Suite 2000, Los Angeles, CA, 90024 (http://www.heartandarmor.org/) or to the Wounded Warrior Project, P.O. Box 758516, Topeka, Kansas 66675-8516 (https://www.woundedwarriorproject.org).
A RINDSKOPF-ROTH SERVICE