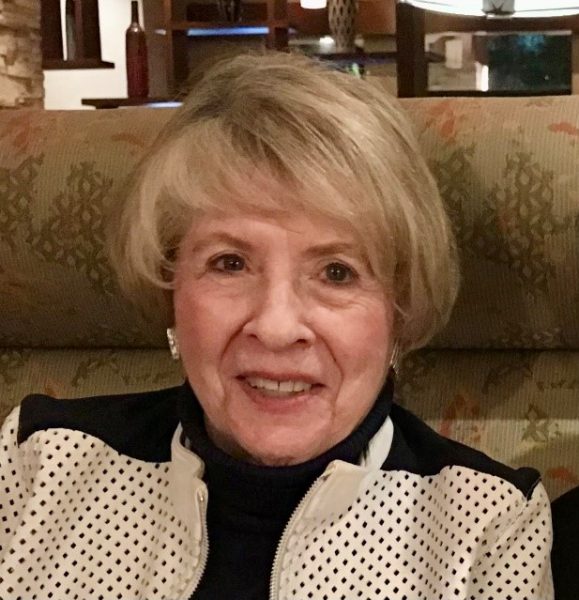 Ellen Weiss, September 8, 2023
Ellen Louise Coppersmith Weiss was born February 25th, 1940, in St. Louis, Missouri, eldest daughter of Manuel and Geraldine Coppersmith.  Ellen attended Ladue High School, then the Journalism School at the University of Missouri.
She met the love of her life, Sanford Weiss, in 1959, and they married in 1960 and had two sons, Stephen and David.
Ellen went back to college in 1969 and graduated from Washington University in 1972.  She then began her career as a writer, creating and publishing and newsletters and more for the family business, Weiss-Neuman Shoe Company.
Ellen had many hobbies. She played tennis and golf, and was an avid hiker.  She read fiction and non-fiction, and played Mahjong, Bridge, and Canasta. She also had an affinity for casinos and shopping malls. Ellen often pursued these interests with her many friends, both new and old, who knew her as a fun, lovable friend who was never afraid to speak her mind.
Ellen and Sanford enjoyed traveling and saw most of the world during their 62 years of marriage. For their last decades, they had a home base in St. Louis, and homes in Breckenridge, Colorado and Jupiter, Florida.
Ellen served on the board of the Alzheimer's Association of St. Louis, and was President of the Jewish Center for the Aged. Despite her advocating for the care and treatment of dementia, many in her family developed the disease, including herself and Sanford, who died in 2022 and her sister Carol who preceeded her in death.
She is survived by her sons, Stephen and David (Bobby Sanderson), her brother, Kenneth Coppersmith, and her four grandchildren, Mackenzie, Shelby, Madison and Jonathan Weiss.
Visitation Sunday, September 10 at 2:30 PM in the May Chapel at Congregation Temple Israel, 1 Alvan D Rubin Drive. A Funeral Service follows at 3 PM. Donations may be made to the Alzheimer's Association, or the charity of your choice. Please visit bergermemorialchapel.com for more information. BERGER MEMORIAL SERVICE