Elisabeth ("Liz") Cupples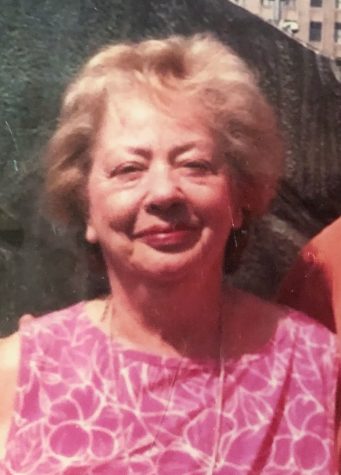 Elisabeth ("Liz") Cupples of Olivette, Missouri, passed away on March 6, 2022, at the age of 90.  Born March 4, 1932, in Vienna, Austria, Liz was the daughter of Arnold and Anna Pollak. Several months after Kristallnacht in November 1938, Liz and her family escaped Nazi-occupied Austria and immigrated to the United States.  They settled in the St. Louis area where Liz graduated from Clayton High School and then attended Washington University. In addition to her parents, she was preceded in death by former husband (Ronald "Bob" Cupples) and sister Anna Cook.  Liz is survived by her three sons Gary (Marilyn), Steve (Ruth) and Jay, niece Charlotte (Jim) Jones, as well as 8 grandchildren and 18 great-grandchildren.  She was a devoted mother, grandmother, aunt and loving friend to many.
In addition to being a lifelong Blues and Cardinals fan, Liz was an avid reader and tireless volunteer to many causes and organizations.  Proud recipient in 2001 of the Lynn Patrick Memorial Award for Outstanding Service to Amateur Hockey, Liz served as the Administrative Coordinator of the Mid-States High School Hockey Association for nearly 35 years from the early 1970's until her retirement in 2007.  No matter how busy, Liz always found time to send a thoughtful card or letter to her family members and many friends.
Visitation Wednesday, March 9th 12:30 PM at BERGER MEMORIAL CHAPEL, 9430 Olive Blvd, St Louis, MO 63132, followed funeral Service at 1:30 PM. Private interment to follow. Contributions in Liz's memory may be made to the St. Louis Holocaust Museum. BERGER MEMORIAL SERVICE