Eleanor Lois Heiligman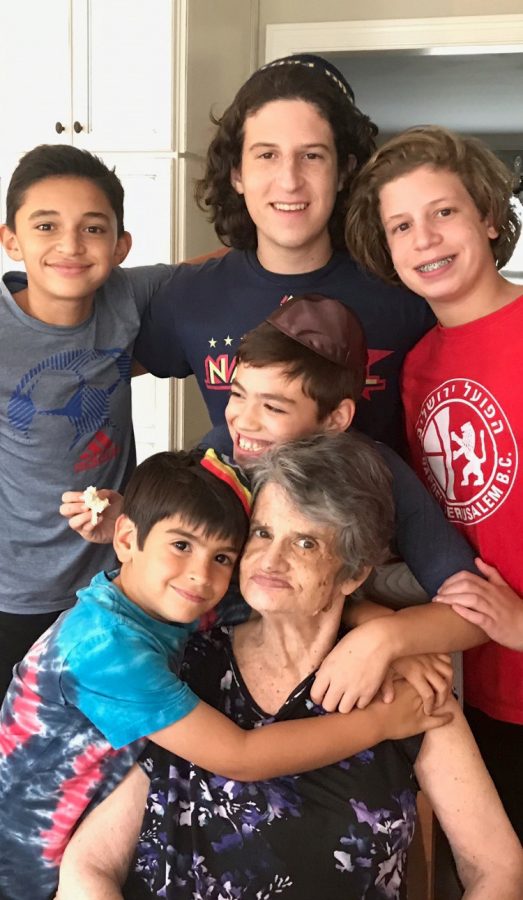 Eleanor Lois Heiligman, 77, passed away peacefully on Mother's Day, May 9th, 2021.
Eleanor was born on November 9th to Isador and Esther Poe in St. Louis, MO.   After graduating from University City high school, she went on to major in Spanish and English at Washington University. After graduation, she worked as a Spanish teacher and loved being a mother.
Eleanor had 3 children, each three years apart.  Michael, Elisa and then Rachel.
Later in life, Eleanor liked to go by Ellie and spent her time reading inspirational books, listening to music, celebrating Jewish holidays, eating traditional kosher meals and, of course, enjoying her 5 grandsons, Kobi and Tal Recht, Yaron Heiligman and Ari and Joshua Weinstein who lovingly called her, "Gaga Ellie".  She was full of love and light and had the most optimistic and positive attitude.  Everyone who met her fell in love with her warm and loving energy.
Eleanor was predeceased by her parents, Isador and Esther Poe. She is survived by her brother Bill (Sylvia) Poe,  her three children: Michael Heiligman, Elisa Heiligman Recht (Rick) and Rachel Heiligman Weinstein (Daniel); her 5 grandsons: Kobi (19) and Tal (16) Recht, Yaron Heiligman (14),  Ari (13) and Joshua (9) Weinstein.
Private funeral service Tuesday, May 11 at 11AM and available via Live Stream. Please visit www.bergermemorialchapel.com for Live Stream and Shiva details. Memorial contributions preferred to Camp Ramah Wisconsin – Scholarship Fund, 67 E. Madison Street, Suite 1905, Chicago, IL 60603 (https://ramahwisconsin.com/scholarship-fund). BERGER MEMORIAL SERVICE