Elaine Loewenstein Cohen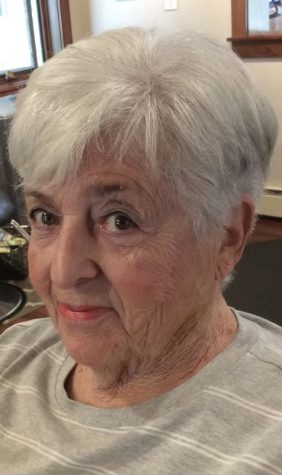 Elaine Loewenstein Cohen, 90, passed away at her home in Tucson, AZ on May 13, 2023, after living a full life.
Elaine was born in Peoria, IL. She attended Sophie Newcombe College and subsequently graduated from Bradley University. She married Harry Cohen in 1957. Elaine and Harry raised their two daughters, Sue and Jane, in Peoria. 
After being widowed in her early 40's, Elaine drove west with a case of Baileys in search of new adventures. She settled in Tucson, AZ. In later years, she spent summers in Steamboat Springs, CO. 
Elaine was predeceased by her parents, Jacob Loewenstein and Florye Bendel Loewenstein; her sister, Mary Sloto; and her beloved daughter, Sue. She is survived by her daughter, Jane Cohen, in St. Louis, MO.
Elaine was one of a kind. She was independent, inquisitive, and tenacious. She gave suggestions for self-improvement freely. She shared naughty jokes and witty emails with her friends. She never met a stranger.
Although Elaine was diagnosed with genetic Dystonia in her childhood, she did not let it inhibit her. She built a canoe in college and took it to Florida to see if it would float. She was proud that hers did and her male counterpart's did not. She played golf until the end.
Donations preferred to the Dystonia Foundation or the charity of one's choice.