Edith Mozenter
Published December 12, 2022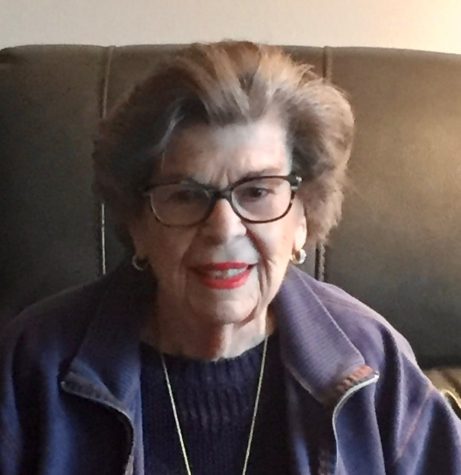 Edith (Edie) Joan (Lamnin) Mozenter, died December 10, 2022.
Edie was born in Philadelphia in 1933 and graduated from high school in Vineland, New Jersey.  She worked inoculating chickens on her family's poultry farm and in the local feed industry. After secretarial school in Philadelphia, she worked for noted architect Louis Kahn.  In 1957, after being introduced by her dear friend and Stan's first cousin, Edie married Stanley (Stan) Mozenter in Philadelphia, where their first child Randi was born.  Stan and Edie were married for 56 years until Stan's death in 2014.  When Randi was a year old, the family moved to Vineland, New Jersey where their son Richard (Rick) was born and where Stan's men's clothing store (Stan-Lee's) became an institution.  Edie is still renowned in Vineland for her warmth, generosity, compassion, and devotion to her family.  After Stan closed the store, he and Edie moved to Scottsdale and later Sun City West, Arizona, where Edie worked in retail jewelry sales and was beloved by another group of close friends.  In early 2019 during a blizzard, Edie moved to St. Louis to be closer to her daughter, Randi. As it happened everywhere Edie lived, she quickly developed friendships with, and touched the lives of, fellow residents (and staff) of The Brentmoor, the larger Jewish community, and everyone with whom she met.
Her love, kindness and wisdom will continue to inspire, and her memory will be an enduring legacy for, her daughter Randi Mozenter (the late Joel Wexelman; Lawrence Friedman) of St. Louis, and son Richard (Tamitha Senn) Mozenter of California.  Edie was the beloved daughter of the late Samuel and Berthe  (Wexler) Lamnin, beloved sister of the late Leslie  (the late Joanie McLardy) Lamnin; beloved grandmother of Zachary and Addy Wexelman and Mia and Madison Mozenter; stepgrandmother of Hannah (Tim Kurtz) and Josh (Julie) Friedman; beloved sister-in law to Sandra (the late Gary) Mozenter; cousin, aunt, great-aunt and friend to hundreds in Philadelphia, New Jersey, Arizona, California, Missouri, and everywhere her friends' and family's journeys have taken them.  She was a talented painter and gourmet baker and never knew a stranger. She will be dearly missed by all.
Funeral service Tuesday, December 13 1:00 PM at Berger Memorial Chapel, 9430 Olive Blvd. 63132.  The service will also be available via Livestream at www.bergermemorialchapel.com.  Visitation from 12:15 to 1 PM in our chapel.  Interment following at Chevra Kadisha Cemetery, 1601 North and South Rd. 63130.  Memorial Contributions appreciated to the Kol Rinah Congregation Capital Campaign Kitchen Project.