Dr. Robert Senior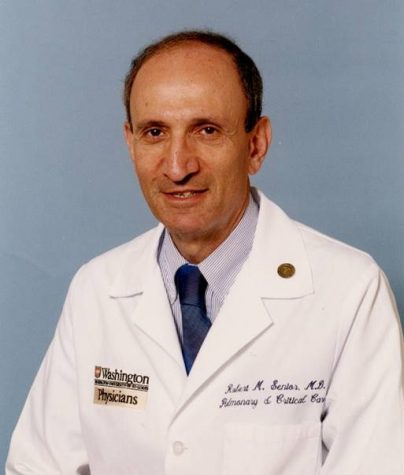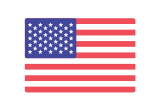 Dr. Robert Senior, devoted husband, father, grandfather, physician, scientist, and teacher passed away on June 8, 2023. He is survived (with great grief in their hearts) by his wife Martha of 64 years and children: Jocelyn (George Sim), Rebecca (David Mandelbaum), Devra Bram (Ross Bram), David (Diane Senior) and grandchildren Joseph and Sophia Sim, Joshua Mandelbaum, Zachary Bram (Alex Halevi) and Jonathan Bram, Isabel and Audrey Senior, as well as great grandchild Eli Bram and loving sister Joan Gregory.
Dr. Robert Senior, born in White Plains, NY to William and Lilly (Weber) Senior on February 14, 1937, was a committed St. Louisan, who remembered his New York roots. He wanted to be a doctor from a young age. At 20 years old, he graduated with an A.B. from Oberlin College, where he met native St. Louisan, Martha Orenstein. He continued his education at George Washington University Medical School, residency training in internal medicine at Barnes and Jewish Hospitals, and a fellowship in cardio-respiratory physiology at Columbia University College of Physicians and Surgeons. Dr. Senior then served in the U.S. Army as chief of the Pulmonary Function Laboratory at Walter Reed Army Medical Center before joining the Washington University faculty in 1969.
Known internationally for his groundbreaking research and contributions to the field of lung disease, particularly emphysema, he published more than 250 scientific articles and served on numerous National Institutes of Health (NIH) committees and editorial boards. For the American Thoracic Society, he co-founded and edited the American Journal of Respiratory Cell and Molecular Biology, now a leading journal. Dr. Senior was also a distinguished professor of Medicine at Washington University in St. Louis Medical School, working at Barnes-Jewish Hospital for 47 years. His patients and patients' families were grateful for his care and remember him fondly. Dedicated educator at Washington University of Medicine, he was chosen by his students as Teacher of the Year.
A lifelong learner, in 1997 Dr. Senior received a Masters in Liberal Arts from Washington University, where he enjoyed studying literature and humanities. A keen runner, he competed in multiple marathons. He carried a love of Judaism and concern for people. He will be missed by all who knew and loved him.
There will be a Visitation for Robert, Sunday, June 11, 2023 from 11–11:30 AM at United Hebrew Congregation, 13788 Conway Rd 63141 with the Funeral Service starting at 11:30 AM. The service will also be Livestreamed at www.bergermemorialchapel.com. Interment will follow at United Hebrew Cemetery, 7855 Canton Ave, University City, MO 63130. Sunday 4–6:30 PM Shiva Minyan and Tuesday 7 PM Memorial Service in Club One at The Gatesworth, One McKnight Place 63124.
Donations can be made in his name to United Hebrew Congregation and Forest Park Forever.
BERGER MEMORIAL SERVICE