Dr. Robert (Bob) A. Levy
Published September 19, 2022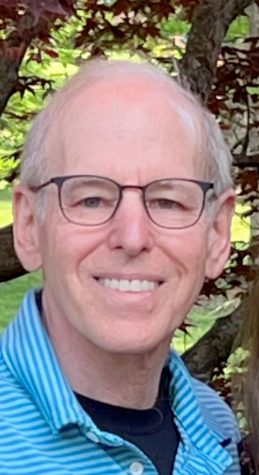 Dr. Robert (Bob) A. Levy passed away on Friday, September 16, 2022, at the age of 67.
Bob enjoyed his career as a dentist, maintaining both a general dentistry practice and a specialized sleep apnea practice during the latter portion of his career. He retired two years ago.
Bob was a beloved husband, father, grandfather, son, and brother. He was an avid photographer, with a unique ability to find beauty throughout the world, often waking up early and exploring nature to capture a perfect scene. He loved music, from The Eagles, to Chicago, to classical piano, even working to learn new pieces late in his life. He enjoyed playing tennis and remained active throughout his life. Bob was a constant learner, always wanting to learn the latest technologies, tinker with a new gadget, or solve a vexing problem. He had a wonderful sense of humor, often finding the perfect way to put everyone around him at ease.
Most of all though, Bob loved his family and friends. Bob and his wife Marjie began their relationship in high school and built a wonderful life together. "From the time they were 15, they were together," his mother Constance Levy said. "It was always Bob-and-Marjie, like one word. They were never apart." The couple married in 1978 and they were married for 43 years. Bob and Marjie had a daughter, Julie, a son, Danny, and four grandchildren, Madelyn, Sienna, Davina, and Emilia.
Bob was a devoted parent and grandparent, treasuring every moment with his family. He looked forward each week to Sunday dinners with the family. Bob spent his first year of retirement (with Marjie) as a virtual school teacher for his granddaughters and spent the past two summers as a "counselor" at "Grandma and Grandpa Camp" where they'd tend to their vegetable garden, play tennis, card games, Foosball, and more. Bob was always taking care of his family – watching his grandkids, teaching his son and son-in-law how to grill and how to fix things, and planning vacations for the family to take together. Bob was a wonderful brother and son and had a very close relationship with his parents, sister and three brothers. Bob used every day he had to show his family how much he loved them.
While he passed away far too soon, he lived a very happy and fulfilled life.
Bob is survived by his wife Marjie Orenstein Levy, two children, Julie Perlberg (Matt) and Danny Levy (Sari), four grandchildren, Madelyn and Sienna Perlberg, and Davina and Emilia Levy, mother, Constance Levy (the late Monroe Levy), and four siblings, Carol Charles (Bernie), Ken Levy (Cyndee), Don Levy (Hedva), and Ed Levy (Joelyn). We will all miss him terribly.
Funeral service Wednesday, September 21 at 10 AM at United Hebrew Congregation, 13788 Conway Road. Interment follows at New Mt. Sinai Cemetery, 8430 Gravois. There is no visitation prior to the funeral service.
For those interested in making a memorial contribution, please consider a donation to The American Heart Association, United Hebrew Congregation, or a charity of your choice.
Please visit bergermemorialchapel.com for more information. BERGER MEMORIAL SERVICE