Dorothy Schneider
Published August 19, 2021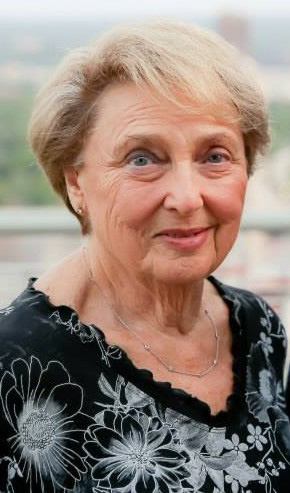 Dorothy Schneider, age 96, died August 19, 2021, the morning after sharing her 75th wedding anniversary with her husband and life partner, Harold Schneider.  Dorothy was the loving mother of Barbara Pevnick (the late Dr. Jeff), Kathy Bearman (Tom), and Terry Schneider (Jamie).  She was the world's best Grandma to Dr. Josh (Melissa Turai), Dr. Seth (Alex Prinstein), Dr. Ryan (Kathleen Doherty), and Justin Pevnick; Tim Bearman (Nicole); Kelsey Bearman (Stephen Howard); Abby Schneider (Alan Garelick)  and Adam Schneider.  She was an adoring Gigi to her great grandchildren, Lilah, Leo, Joah, Ivy, Corinne, Emery, Phoebe, Wynn, and Graham.  Dorothy was the daughter of the late Ruben and the late Minnie Gilden Kaufman, sister of the late Sam Kaufman and the late Ruth Kaufman, and sister-in-law of the late Lillian Busch, the late Bertha Schrenzel, and the late Jerome Schneider. Dorothy was a dear aunt, great-aunt, cousin, and friend to many.
Dorothy and Harold shared a fairytale love story that began in 1939 when she snuck into a wedding party and met Harold on the dance floor.  Dorothy graduated Soldan High School at age 16 after several grade promotions and married her beloved Harold August 18, 1946 at the Desoto Hotel in downtown St. Louis.  She had just turned 21.
Dorothy was a dynamo businesswoman, working her way from a bank secretary out of high school earning $65 a month to an owner of Brentwood Travel where she would spend more than 45 years building a premier travel agency which catered to hospital, university and banking executives.  Through her work as a travel agent, Dorothy and Harold saw the world many times over including trips in the 1960s and 1970s to China, Africa, Russia, Israel, and all over Europe.  
Dorothy and Harold combined Dorothy's travel expertise with their love of family, letting each grandchild choose a trip anywhere in the country as a 9th birthday present.  Through this amazing tradition, Dorothy got to "enjoy" the things all grandmas love: the Baseball Hall of Fame, a fishing trip to Mark Twain lake, a Disney Cruise, and 5 visits to Washington, DC.  Dorothy took her entire family to a dude ranch in Colorado to celebrate her 50th wedding anniversary, Mexico to celebrate her 60th anniversary, and Alaska to celebrate her 65th.     
Although Dorothy was the family fashionista with a love of blonde hair, long nails, and designer grandma track-suits, her most precious possession was her family.  She perfected the role of mother, grandmother, and great-grandmother. 
Graveside service Friday, August 20 at 3:30 pm at Beth Hamedrosh Hagodol Cemetery, 9125 Ladue Road. Memorial contributions preferred to The Scholarship Foundation or the charity of your choice.  Please visit bergermemorialchapel.com for more information. BERGER MEMORIAL SERVICE