Doris Leah Haas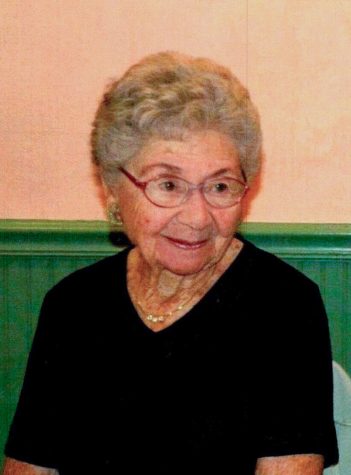 Doris Leah "Kappy" Haas (née Kaplan) died in St. Louis, MO, on April 13, 2023, at the age of 106.
She was predeceased by her husband Milton Haas and her daughters Mary and Barbara, and is survived by her beloved grandchildren Michael Burak, Meredith Burak, and John Brunofski, as well as her nephews Jeffrey Kaplan (Patrice) and Richard Kaplan (Patricia).
Born on March 23, 1917 to Henry and Sara Kaplan, Kappy was a native of New York City, where she was a lead interior decorator for the Gimbels Department Store.  She traveled extensively, and was an excellent golfer and tennis player.
She had a wonderful, wry sense of humor, and is remembered for her wise counsel, her vast generosity, and her ability to improve almost anything.  She will be greatly missed.
A private memorial service will be held by the family.  In lieu of flowers, the family requests that you consider a donation to HIAS (act.hias.org) or the charity of your choice. BERGER MEMORIAL SERVICE