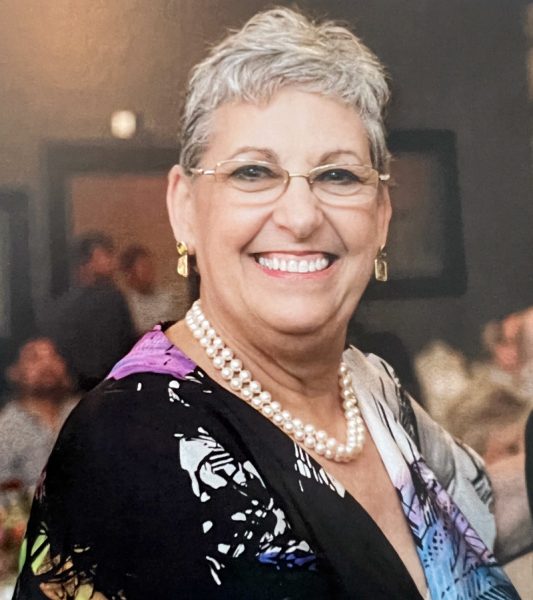 On November 4, 2023 Donna Moog passed at the age of 77. She is survived by her husband Leonard Landsbaum; children Lee Nussbaum (Glenn McQuaid), Linda Nussbaum (J Swofford), John Landsbaum (Mindy Harmon), and Amy Hummell (Brian); brothers Jim Moog (Mary) and Tom Moog (Liz) and seven grandchildren.
Born December 2 in St. Louis, MO to Hubert C. and Dorothy (née Ross) Moog.
A daughter to pillars of the community who herself became a pillar with her devotion to the arts, passionate activism and love of her family, children and grandchildren.
Donna served many St. Louis community organizations including the Scholarship Foundation; the Contemporary Art Museum; the Repertory Theatre; Jewish Hospital Auxiliary; and in 2005 was honored at the Women of Achievement Gold Anniversary celebration.
An artist with a great eye for color, Donna worked in mediums including needlepoint, knitting, photography and quilting.
In lieu of flowers, donations in Donna's memory can be made to Scholarship Foundation of St. Louis, Homeward Bound (Arizona), or the organization of your choice.
A service was held in Phoenix, Arizona on Tuesday, Nov. 7. A memorial will be held at Temple Emanuel on Friday, Nov. 10.
Beloved by her family always. May her memory be a blessing.