Delores Sonya Steinback
Published August 30, 2022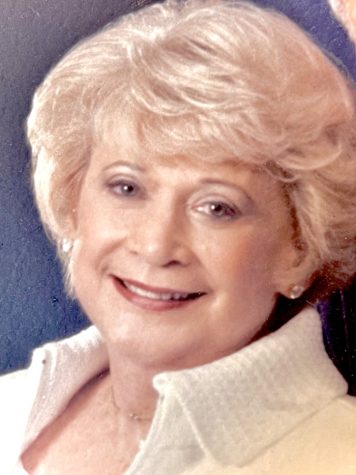 Delores Sonya Steinback, 94. July 20, 1928 – August 27, 2022.
Our dear Delores, beloved wife of the late Harlan Steinback, passed away peacefully on August 27, 2022 in Scottsdale, Arizona with her sons Dale (Janet) and Gary by her side.
Daughter of the late Jack Gentle and the late Mathilda Sakowsky Gentle, 'Snooky' spent most of her life in St. Louis, before retiring to Rancho Mirage, California.
She was an avid golfer, bridge enthusiast, fashionista, and successful, self-taught businesswoman, adored by her many friends and family in St. Louis and in Palm Springs.
She loved her grandchildren Jay (Amanda Alejandro) Steinback, the late Julia Steinback, Jamie (Adam) Colombo, and Scott (Ashley) Steinback, and her great-grandchildren Clive and Orson Steinback.
She was pre-deceased by her late sister Marlene Gentle Haspiel, and her late brother-in-law and sister-in-law Norman and Myrna Steinback.
A private service was held in Scottsdale. Memorial contributions can be made to Cystic Fibrosis Foundation – Gateway Chapter (8251 Maryland Ave #12, 63105) or to the charity of your choice.