Delores Oser
Published August 10, 2022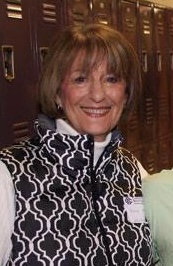 Delores Oser, 82, passed away after a short illness on August 2, 2022. Delores was born in St. Louis, Missouri on March 13,1940, and moved to Memphis, TN after she married in 1967. She was active in Baron Hirsch Congregation. She was loved by her family and many close friends.
Delores was preceded in death by her parents, Morris and Molly Goldfader and her son Marshall Oser.
She is survived by her husband, Roland Oser; daughter, Lainie Oser; brother, Stanley Goldfader (Rhonnie); and her two grandsons Hayden and Zachary.
She was laid to rest at Baron Hirsch Cemetery on August 3.
Donations may be made to Baron Hirsch Congregation or to the charity of the donor's choice.