Deborah Jeanne Poslosky
Published December 8, 2021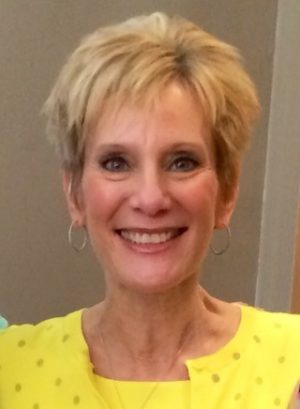 We mourn the death of Deborah "Debbie" Poslosky,  on December 6, 2021 beloved wife of Dale Poslosky; dear mother and mother-in-law of Jamie (Michael Buchwald) Poslosky and Nikki (Andrew) Goldfeder; dear grandmother of Ilana and Ethan Goldfeder and Eleanor and Amelia Buchwald; dear sister and sister-in-law of Nancy (Aaron) Rubin, Scot Poslosky, Ron Poslosky, Keven Poslosky, and Beth Poslosky; dear aunt, cousin, and friend to many.
Debbie was born in St. Louis, Missouri on April 2, 1956 to parents Seymour and Janice Silverman. She passed away on December 6, 2021 due to complications from cancer. She graduated from Parkway West High School, the University of Missouri-Columbia, with a degree in Elementary School Education, and Maryville University with a Master's Degree in Education. Debbie served the Parkway School District for more than 30 years as a teacher and instructional coach. A life-long learner, Debbie constantly sought out ways to learn and develop her skills, always keeping children at the center of her work. Debbie created innovative literacy programs, mentored countless teachers and saw the potential in each child. She was a trailblazer and her legacy of instilling a genuine love to read will outlive her for generations to come.
Debbie married Dale Poslosky on May 28, 1978. They met as camp counselors at Lucky Day Camp when they were teenagers and were married for 43 years. Debbie called Dale her rock, and through all of the valleys and peaks of their lives together, their love remained a continued source of strength. Debbie was a compassionate, nurturing and generous mother to daughters Jamie and Nikki, and embraced her sons-in-law Mike and Andrew as her own. Her greatest joy was spending time with her four grandchildren.
Funeral service Thursday, December 9th, 10:00 AM at Temple Emanuel, 12166 Conway Road. No visitation prior to service. Interment Chesed Shel Emeth Cemetery-White Road. MASK AND VACCINATION REQUIRED. Donations in Debbie's memory may be made to Siteman Cancer Center, Ready Readers or a charity of your choice. Please visit bergermemorialchapel.com for more information and parking instructions.
BERGER MEMORIAL SERVICE