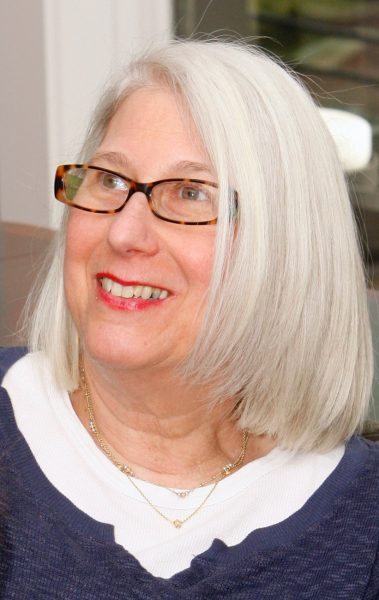 Deborah A. Zorensky, August 30, 2023
Beloved mother and mother-in-law of Joshua Corson, Anya Corson (Brad Chotiner), Shelby Corson and Zachary Corson (Sarah); loving grandmother of Spencer, Sloane, and Graham Corson. Miriam and Davi Kaufman and Sidney and Bryce Corson; loving partner and companion of Neil J. George; dear daughter of the late Milton L. and the late Doris "Jeanne" Zorensky; dear sister and sister-in-law of Tina R. Corson (Bruce), Mark H. Zorensky (Karen), Elliot S. Zorensky (Jodi) and the late L. Allen Zorensky; dear sister-in-law of Steve Corson (Teri); beloved niece, aunt, cousin, and friend to so many.
Deborah, a dedicated entrepreneur and advocate for wellness and holistic practices, is leaving behind a legacy of compassion and impact. She was born in 1950 and spent most of her life in St. Louis. A graduate of Clayton High School in 1968, her community was extremely special to her. Even in her final days, lifelong friends came from across the country to be at her bedside.
Her unwavering passion for wellness, nutrition, and making a positive difference in the lives of others led her to establish The Center for Mind Body & Spirit, which she owned for 22 years after receiving her Masters of Science in Health Services from Fontbonne College. Through this endeavor, Deborah dedicated herself to holistic practices aimed at healing and nurturing individuals in body, mind, and soul.
Deborah was married to Marc Corson for thirteen years and raised 4 wonderful children together. She was involved in many local organizations including La Leche League, Saint Louis Art Museum, and the Jewish Federation of St. Louis. She was the first woman president of the board of Solomon Schechter Day School.
Known for her strong-willed nature and a delightful sense of humor, Deborah's presence brought light and laughter to those around her. Her upbringing in the Brith Sholom Kneseth Israel congregation shaped her values and instilled a sense of community that she carried throughout her life, including involvement in boards. Beyond her professional pursuits, Deborah had a unique love for intriguing and eclectic art pieces, showcasing her appreciation for the intricate and delicate.
Deborah Zorensky's legacy lies not only in her entrepreneurial spirit and dedication to wellness but also in her ability to love wholeheartedly. She leaves behind fond memories and a lasting impact on all who had the privilege of knowing her. May her memory inspire others to embrace holistic well-being and approach life with the same passion and warmth that she did.
Funeral Service Friday, September 1 at 1 PM at Congregation B'nai Amoona, 324 S Mason Road. Visitation begins at 12:30 PM. The service will be available via Live Stream for those unable to attend in person. Please visit bergermemorialchapel.com for Live Stream details. Private Interment follows. Memorial contributions preferred to the L. Allen Zorensky Fine Art Loan Fund at the Jewish Federation of St. Louis, the Mr. and Mrs. Milton L. Zorensky Fund for the Decorative Arts at the Saint Louis Art Museum, or the Ocular Melanoma Foundation. BERGER MEMORIAL SERVICE