Deane Thompson
Published October 5, 2021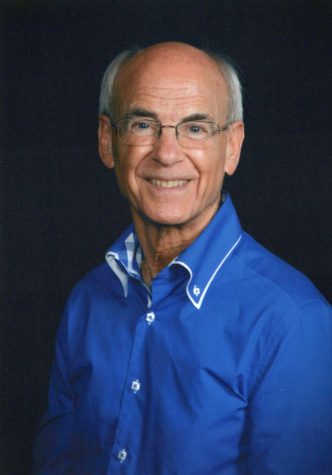 Deane Thompson passed away peacefully on Thursday, September 30, 2021. Deane was an honorable man of great character, loved by family and friends. He met strangers and friends alike with a smile. He was born on March 16, 1940, and was raised on the family farm in Tyner, Indiana. After graduating from Purdue University with a bachelor's degree of science in Agricultural Engineering in 1963, he worked for Allis Chalmers as a design engineer. He married Diana Snoke in 1965. They went back to Purdue in 1968 where Deane earned a master's degree in Industrial Administration. They moved to St. Louis where Deane worked for Touche Ross and Company as a consultant in the management division. A daughter, Suzanne, was born in 1974. In 1977, Deane left Touche Ross for the Kellwood Company where he rose through the ranks to become a financial analyst in the treasury department.
After his divorce in 1980, Deane married Fancine Stone on July 5, 1987.  Deane and Fanci enjoyed travel to Europe and Israel, were patrons of the arts and cherished time with family, friends and neighbors. Marrying Fanci enriched his life through growth in his faith as he learned about her Judaism and worshipped with her at United Hebrew Congregation in Creve Coeur. Fanci also joined Deane at his church, worship and activities.
Deane grew up in the Christian faith learning stories of the Bible. As he grew in his faith, he learned that God created us to be generous. He believed that when we give, God gives us the resources to continue in that path. Worthy causes were among his joys. After retirement in 2005, Deane wanted to expand his knowledge and learn more about God. He joined the United Methodist Bible Studies and audited Biblical Studies Classes at Eden Theological Seminary. He served the church as a greeter and found joy in meeting and greeting new people at church. He also served in several leadership positions at Kirkwood Methodist Church: ten years as an annual conference representative and three years on the Missouri United Methodist Central District Committee on Ordained Ministry.
Deane enjoyed singing from an early age. He had "God given" perfect pitch discovered by his mother at age six. He sang in church choirs from seventh grade until 2017. He was the tenor section leader at First Presbyterian Church in Kirkwood for over 20 years beginning in 1979. At age 37 he took voice lessons and auditioned for the St. Louis Symphony Orchestra Chorus. After two years in the chorus, he joined the St. Louis Chamber Chorus where he sang tenor for 24 years. When Deane retired from the Chamber Chorus, he served on the board for several years.
Deane will be remembered for his infectious smile, his love of tractors and cars, and his tender loving care for Fanci and his family. He is survived by Fanci; his daughter Suzanne, her husband Kevin and their three children, Connor, Zachary and Sydney; Fanci's sons: Darryl and his wife Jennifer and children Jonah and Linnea; Randy and daughter Danielle; Cory and girlfriend Diane; and his sister Karen, her husband Don and family. His brother David preceded him in death, but David's wife Janet, and family survive him.
Services will be held at 10 am, Monday October 11th at The Gathering Church in Webster Groves, 921 Edgar Road. Interment following at United Hebrew Cemetery. Visit www.bergermemorialchapel.com for more information.  Instead of gifts, please donate to the ALS Association at www.als.org.
BERGER MEMORIAL SERVICE