David Harris Warren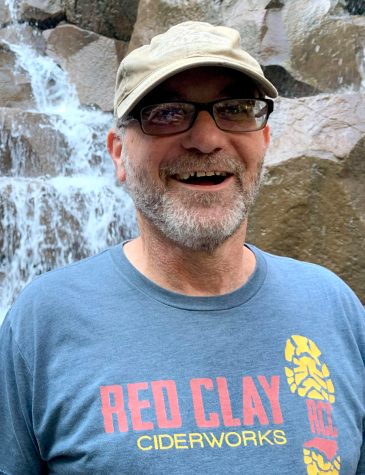 David Harris Warren, 66, of Olivette, Missouri, passed away on Sunday July 17 at home.
David was a singular person, husband, father, and zayda who left a lasting impression on everyone fortunate enough to meet him. He loved – and was loved by – his family, and his absence is deeply felt. In his own words (from his 1987 dissertation on dew drop imagery in Shelley's poetry), "I am grateful to my family…My daughters [then ages 2 and 4], although weak on scholarship, were a source of much inspiration as I watched them grow. My greatest thanks, however, are reserved for my wife, Rhona Lyons. She has been and continues to be my best editor and my best friend—the dews of your melody scatter/delight."
David was born in Baltimore, Maryland, to Lionel (Lee) Z"L and Rita Warren on March 28, 1956. His early childhood was spent in Houston, Texas, and then Caracas, Venezuela, before settling with his parents and two younger brothers, Matthew and Steven Warren, in New Orleans. He attended Benjamin Franklin High School, where he was the first president to ever be impeached by the student council. He attended Johns Hopkins University, where he met the love of his life, Rhona Lyons. They married at the spur of the moment in the garden of the Baltimore Museum of Art during the blizzard of 1978, leading him to joke that he went to university and earned his "MR degree." At Hopkins he majored in writing seminars and wrote for the Johns Hopkins News-Letter. Years later, when his daughter Ariel attended Hopkins, he became reacquainted with the JHU radio station, befriending one of the DJs and expanding his music collection. After Hopkins, David and Rhona went to the University of Missouri-Columbia, where he earned a Ph.D. in 19th century British literature. After his family, he had many enthusiasms: wine (only from Riedels, please), gardening (always fine-tuning his pickles), appropriate apostrophes (extra credit for pictures of errant usage), and literature from Thomas Pynchon to George Eliot (gifting his granddaughters Tonka Trucks each year on Eliot's birthday). He drew on his incredible ability with language and his attention to detail to teach, write, and edit over an eclectic career and in every part of his life, always with the utmost creativity, a witty touch, and the care of someone who wanted every single word to count.
David is survived by his wife, Rhona Lyons; his four cool girls, Ariel Lyons-Warren of Houston, Texas; Abra Lyons-Warren (Jonathan Fischer) of Washington, D.C., Mital Lyons-Warren of Washington, D.C.; and Pardes Lyons-Warren of Colorado Springs, Colorado; his two granddaughters: Amalia and Ayla Fischer-Lyons-Warren; his mother Rita Warren of St. Louis; his brothers Matthew (April) of Gig Harbor, Washington, and Steven (Cherisse) of Oklahoma City, Oklahoma; his inlaws; his nieces and nephews; and many, many friends.
The funeral service will be held at Berger Memorial Chapel on July 20 at 10:30 a.m. CST with Rabbi Goldstein and Rabbi Arnow officiating. The family requests that masks are worn at all times. Burial will follow at Chevra Kadisha Cemetery, 1601 North and South Road St. Louis, Missouri, 63130. Please visit bergermemorialchapel.com for Shiva and Live Stream details.
Memorial donations may be made to Honor the Earth at https://donorbox.org/honor-the-earth-donation or Partners in Health at https://www.pih.org/donate.
BERGER MEMORIAL SERVICE