Daniel P. "Danny" Goldsmith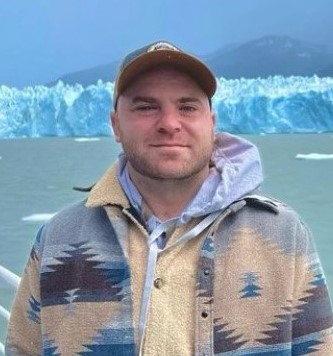 Daniel P. "Danny" Goldsmith, April 16, 2023
Beloved son of Lexie and Steve Goldsmith; dearest brother of Matthew Goldsmith; dear grandson of the late Diane Goldsmith, the late Guenter Goldsmith, Ann Goldsmith, and the late Alla Boubnoff; dear nephew of Judy and Max Bierman and Hal and Marcia Goldsmith; dear cousin of Cody Bierman, Casey Bierman, Jacob Goldsmith, and Benjamin Goldsmith. Loving friend to so many.
Danny was a proud graduate of Parkway North High School and the University of Missouri at Columbia, where he was a member of the Alpha Epsilon Pi Fraternity. He spent many summers as a camper, and later, as camp staff at Camp Taum Sauk. Danny discovered his love of camping, hiking, rock climbing, and snow skiing, as well as international travel as a student. He did college internships and studied in France and Israel and also spent a semester in Spain. He was recently promoted to the position of Director of Marketing at Bambee in Los Angeles and previously worked for Buckingham Wealth Management in St. Louis.
Danny made many lifelong friends wherever he ventured. He seamlessly united his many groups of friends from his years in school, UH preschool and religious school, Taum Sauk, fraternity, travel, and employment. He was the light of his family's life, and particularly for his best friend, his brother, Matt.
A memorial service was held on Sunday, April 23 at 11:30 AM at BERGER MEMORIAL CHAPEL.
Donations in Danny's honor may be made to the "Danny Goldsmith Camp Scholarship Fund" for children in need, and mailed to: Morgan Stanley, 7733 Forsyth Blvd, Suite 2100, Clayton, MO 63105. Donations may also be made to United Hebrew Congregation or to a charity of your choice. Please visit bergermemorialchapel.com for more information.