Carrie Lynn Brown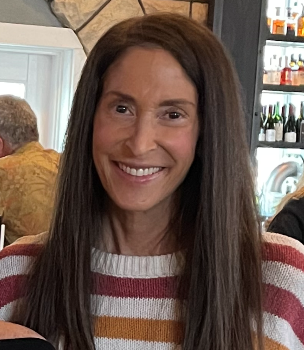 Published December 28, 2021
Carrie, beloved mother, daughter, sister, aunt, cousin, and friend to many passed away at her home on Sunday, December 19, 2021 in Thornton, CO.  To many, Carrie was also known affectionately as Kiki.
Carrie was born at Jewish Hospital on October 24, 1970, in St Louis.
Carrie began school at Parkway Ross Elementary and went on to Parkway North High School, graduating in 1989.  Carrie attended Maryville University graduating with a degree in biology.
Carrie married Jason Thorpe of Rolla, MO on February 1, 2005, in the Bahamas. Together they brought into the world two lovely daughters, Piper Lynn and Presley Rose. They moved in July 2012 to Thornton, CO. Piper, now age 14 attends Horizon High School and Presley age 12, attends Century Middle School.
During Carrie's years in Colorado, she and her daughters spent a lot of time with family and friends.  Carrie's focal points were her mother Susan Brown, (who moved to Colorado to be near both her daughters), her sister Holly Beth Murray, her husband Greg and their daughters Mackenzie Rose and Stella Jean.
Carrie worked nearly four years at Adams 12 School District and developed a new sphere of friends and coworkers.
Carrie leaves a legacy of love, wonderful memories and two beautiful daughters. Beloved daughter of Susan Brown (Wertheimer) and father Paul "Buddy" Brown (deceased), cherished sister of Holly Beth Brown, sister-in-law of Greg Murray, loving aunt of Mackenzie Rose and Stella Jean. She also is survived by Carrie's daughter's grandparents, Harold and Loretta Thorpe of Rolla, MO, Aunt Tracy and husband Matt Jenkins and sons Logan and Ty also of Rolla, MO.  Carrie is also survived by Uncle Harvey and Aunt Edith (deceased) Brown and her many cousins from the Brown, Brasch and Wertheimer families.
A Celebration of Life was held for family, friends, and Adams 12 School District colleagues at the home of Holly and Greg Murray of Broomfield on December 27, 2021.
A Final Celebration of Life service will begin at 10:00 a.m. on Sunday, January 2, 2022, at Berger Memorial Chapel, 9430 Olive Boulevard, followed by burial at Bellerive Gardens Cemetery, 740 N Mason Road – both in St. Louis. Please visit www.bergermemorialchapel.com for more information.
BERGER MEMORIAL SERVICE