Carolyn Lea Kranson Mandlman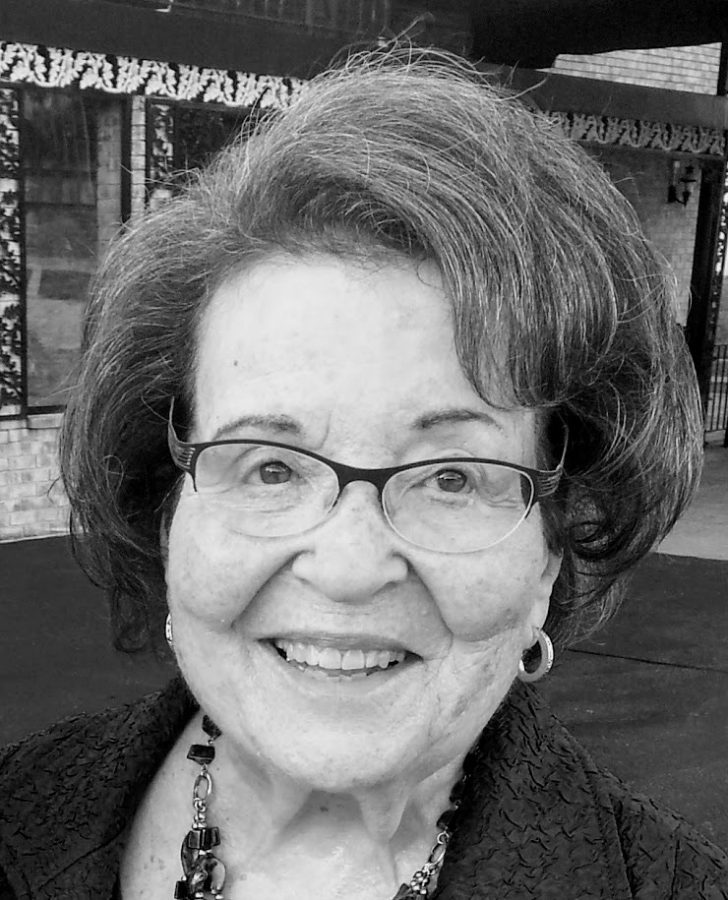 Carolyn Lea Kranson Mandlman of Creve Coeur died on January 22, 2021, after a 5-year fight with Parkinson's and Lewy Body Dementia.
She grew up in University City, MO, as the only child of Richalieu, z'l", and Bernice Kranson, z'l". Rich owned the neighborhood Kranson Drug Store at the corner of Purdue and Tulane. Uncle Harry Kranson, z'l", (Sadie, z'l") owned Kranson Drug in Gaslight Square, and Uncle Bernard Kranson, z'l" (Edith, z'l") was a pharmaceutical salesman.
Carolyn believed family came first, and she was close to all of her relatives, especially St. Louis cousins Melanie (Kranson) Bruder (Jerry), Jo Lois (Kranson) Zeffren (Jerry), and Meyer Kranson (Kathy).
Her father was the youngest of 10 children, and Carolyn was fascinated knowing that, even though she was an only child, she had so many relatives. She memorized how each one was related (a first cousin once-removed is NOT the same as a second cousin), and she invested hundreds of hours as the family genealogist. She even traveled to Michigan with her 90-year-old mother to attend a stranger's family reunion after discovering a previously unknown branch in the family tree.
Through her UW/Madison housemate and lifelong friend, Joan (James) Krikelas, she met her husband and only love of her life, the late Sheldon "Shelly" Mandlman, z"l. They had 4 children, Lori (Mandlman) Feldman (Mick Knobbe); Ellen (Mandlman) Wolf; Steve Mandlman (Debbie); and Amy (Mandlman) Moran (Bob), all of St. Louis.
Throughout their years together, Carolyn, Shelly, and the kids would frequently travel to Milwaukee, Wisconsin, Shelly's hometown,  to visit all the Aunts, Uncles, and cousins in Shelly's family.
After Shelly suffered a massive heart attack at age 40 and could no longer work a 9 to 5 job, Carolyn stopped being a stay-at-home mom so they could start The Frame Factory, a do-it-yourself picture framing concept, with long-time friends, Stan and Judy Becker and Shirley and Ray Lieber, z'l". By the time Shelly died 9 years later, they had built the business into a $2 million enterprise. There were 9 retail stores, a wholesale operation (MBL) and a commercial framing department run by Bernice, the former head of the Famous-Barr training department.
Carolyn, who had "behind the scenes" operations duties to Shelly's out-front visionary role, was suddenly forced into the CEO job, overseeing 100 employees. She knew each one by name, and enjoyed celebrating their birthdays and dressing up for each holiday to surprise them.
As busy as she was, she actively participated in her grandchildren's lives: First Kristen (Mandlman) Mastroianni (Joe), of St. Louis. Then Emily and Stephanie Wolf of Kansas City. The day her fourth granddaughter, Novelle Mandlman, was born, she went to hold her in the hospital before leaving for Kansas City.
She also made time for her beloved St. Louis Cardinals, as she had since she was a child. She watched and/or recorded every game, and had season tickets for 20 years. She knew every player's stats and could explain Whitey's and Tony's game strategy better than the on-air sportscasters. She liked to keep a scorecard at live games–while listening to her mini-transistor radio for the play-by-play. On her bucket list was to tour every MLB stadium (she almost made it).
The through-line of Carolyn's life was her bond to family and friends. Every family member felt they had a special connection with her. Her friends, such as Selma Balk, Hortie Schieber (Bill), Hannah (Harold, z'l") Tennenbaum, Nancy (Fleischman) Levin, z'l", and Eleanor (Rickensohl) Kaiser, z'l", were lifelong. She and Lena Komm, z'l", who met as next-door neighbor moms, and her children Liz Magee (Noel) and Michael, adopted each other's families. Forty years after they were first hired as store managers, Melanie Redler and Maud Essen remained close.
Carolyn didn't believe in "retirement." After she and her partners sold the business, she went to work part-time for Lori and Steve. Never liking to cook, she planned multiple lunch and dinner dates every week, insisting on picking up everyone in her SUV so they could all be in one car on the way to the restaurant for maximum togetherness.
She also had a full itinerary of travel plans. She visited Canada, the UK, France, Greece, and went scuba diving in Belize. For her 70th birthday, she took her children and grandchildren to Mexico. Her mantra was, "Don't buy me presents; save up so we can go on a trip together."
On the day of her funeral, her family rode together in one limo, dressed in Cardinal t-shirts and jackets. Because of the pandemic, extended family couldn't attend, but everyone wore Cardinal attire to honor her. She was buried in her favorite Cardinal t-shirt and cap, and the family sang, "Take Me Out to the Ballgame" as a final tribute.
As her ultimate act of love, Carolyn donated her very smart, analytical, intuitive brain to the Washington University Movement Disorder Clinic, headed by Dr. Joel Perlmutter, to help find a cure for Parkinson's Disease and LBD. The family requests donations be sent in care of Dr. Joel Perlmutter to the Department of Neurology Research, 660 S. Euclid, Campus Box 8111, St. Louis, MO 63110.
A RINDSKOPF-ROTH SERVICE