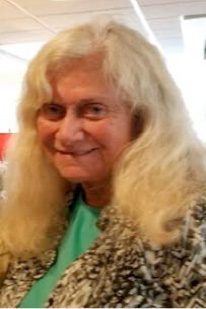 Carol Ann (Kadushin) Blume, 75, of Boynton Beach, Florida, passed away on September 21, 2023, at Barnes Jewish Hospital in St. Louis, Missouri. She was born on June 29, 1948, in Detroit, Michigan, to Ella Eisen and the late Alvin Kadushin.
Carol Ann Blume is survived by her loving daughter, Michelle Blume, and her devoted son, Robert Blume. She is also survived by her mother, Ella Eisen, her sister Nancy Hantler (Charles), her brother James Kadushin (Cathryn), her nieces Jennifer Barfield and Diane Ricker (Jacob), her nephews Michael Hantler (Tali), Benjamin Hantler, and Daniel Kadushin (Rachel), as well as five great nieces and nephews. She was preceded in death by her father, Alvin Kadushin.
Carol had a remarkable life filled with accomplishments and dedication to her family and profession. After graduating from the University of Michigan in 1970, Carol taught at North Farmington High School, where she had also been a student. Following her passion for journalism, Carol moved to Washington DC and joined National Public Radio as a producer for the early version of All Things Considered. Seeking new challenges, she later established her independent news bureau called Capital Broadcast News which provided news clips to numerous television stations across the nation.
Driven by her desire to help those in need, Carol decided to become an attorney. She obtained her J.D. from Catholic University in Washington, DC and focused her practice on public defense. Carol provided legal services to destitute individuals who were unable to afford an attorney.
Despite her successful career, Carol considered her most significant achievement to be raising  her two children, Michelle and Robert. As a single parent, she dedicated herself to ensuring their happiness and success.
Carol will be remembered for her strength, independence, and unwavering dedication to her family and the pursuit of justice. Her legacy will continue to inspire and resonate with those who had the privilege of knowing her.
Visitation Tuesday, September 26th 11:30 AM at BERGER MEMORIAL CHAPEL, 9430 Olive Blvd, followed by funeral service at 12:00 Noon. Interment B'nai Amoona Cemetery. The family invites all friends and acquaintances to attend and pay their respects. Visit bergermemorialchapel.com for more information.
Donations are encouraged to: Hydrocephalus Association, 4340 East West Highway, Suite 905, Bethesda, MD 20814-4447 (hydroassoc.org), the Jewish Federation, or to the charity of your choice.