Carol Ann Hendin
Published February 24, 2022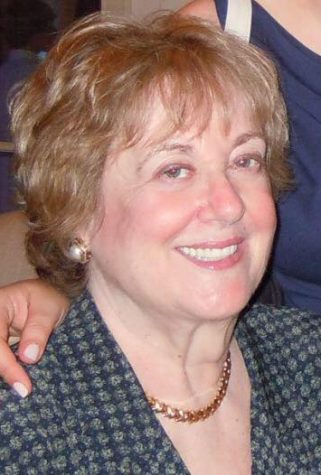 Carol Ann Hendin, February 9, 2022
Carol, our beloved Aunt K, one of the nicest, kindest, sweetest fun-loving people most of us will ever know, was born in St, Louis and died in San Antonio, but she spent the majority of her life in New York City, and she truly relished being a New Yorker. Carol especially loved the Ballet, the Theatre (her Playbill collection was only rivaled by her Slinky and apple collections), the Yankees (Jeter!!), shopping at Bloomingdale's, and ordering takeout. She was a proud ambassador for all things NYC and her Upper East Side home was always open to visitors, even for extended stays. Dozens of friends and family in town for a night, a weekend, a summer or even longer knew there would be a semi-comfortable sofa bed and some excellent company waiting for them at Aunt K's.
Carol was a respected educator. She was most recently the Director of the Park Avenue Synagogue Early Childhood Center, one of New York City's finest preschools. Her specialty was helping families gain admission to the most prestigious area schools upon graduating from preschool and her record was second to none. She helped shape the lives of literally thousands of children and will be remembered as a caring, creative, enthusiastic friend who always had a contagious smile.
Carol loved all kids but had an extra special relationship with her own nieces and nephews. Holidays and vacations were always the best when Aunt K was along to play games, sing songs, and tell stories – stories that will continue to be told and will continue to generate smiles. She was proud to be a Hendin and loved telling others about the accomplishments of her extended family.
She was preceded in death by her parents, Jake and Ruth Hendin and is survived by countless family members including her brother Bruce and her sister-in-law Dana Hendin, their children Amy (Peter), Richard (Katie) and Courtney (Dave), and their grandchildren Jake, Riley, Ben, Jacob, Taylor, Isabel, Logan and Hayes. Carol will be deeply missed but her memory will remain a blessing for all who were lucky to know her.
The past few years were challenging for Carol but she was blessed with the immeasurable love, strength, and companionship of our dear friend Lhen Ramirez. There are no words to describe the gift Lhen gave to Carol and our family.
In lieu of flowers, donations to honor Carol may be made to the Michael J Fox Foundation for Parkinson's Research or the Park Avenue Synagogue Early Childhood Center.