Burton Alan Boxerman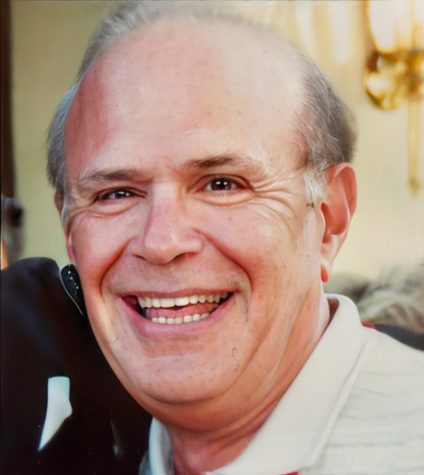 Burton Alan Boxerman, May 18, 2023
Beloved husband of the late Benita Boxerman for 63 years.  Dear father of Sanford (Cynthia) Boxerman and Arlene (Leonard) Rosenberg.  Loving grandfather of Hannah and Robert Boxerman, Benjamin and Matthew Rosenberg.  Dear brother of Stuart B. (Susan) Boxerman and the late Lawrence H. (Susan) Boxerman. Beloved son of the late Herbert and Pearl Boxerman.
Burton was born on December 21, 1933 and grew up in University City.  He earned a B.A. in history from Washington University and an M.A. and Ph.D. in history from St. Louis University. Burton taught U.S. history and government at Ritenour High School for thirty years, where he also served as faculty adviser for the National Honor Society and the Scholar Quiz team. After retiring from teaching, Burton stayed active in education by supervising student teachers through the UMSL College of Education. Burton wrote many scholarly articles on American Jewish history, and co-authored with his wife Benita five books on baseball history (including two volumes on Jews and Baseball). Burton was also a frequent contributor to the St. Louis Jewish Light.
Besides teaching and history, Burton's primary passions were politics, baseball, and Judaism. Burton served as the Democratic Committeeman for Creve Coeur Township for over 40 years, attended numerous Democratic National Conventions as a delegate or alternate (for candidates ranging from Jimmy Carter to Barack Obama), and was an avid collector of political campaign buttons. Burton was an ardent fan of the St. Louis Browns until they moved to Baltimore in 1953. He subsequently transferred his loyalty to the Chicago Cubs, and his devotion to his beloved Cubbies was exceeded only by his hatred of the Cardinals, whom he blamed for driving the Browns out of St. Louis. Burton was an active member of Shaare Zedek and later Kol Rinah. He served in a variety of leadership positions and was a faithful participant in the evening minyan.
Burton was a dog lover and, over the years, was an adoring "parent" to numerous pugs. In addition, Burton loved trivia. He organized many Trivia Night fundraisers at Shaare Zedek and Kol Rinah and, during COVID, treated his fellow virtual minyan attendees to a daily trivia question. He also loved a good delicatessen, and could frequently be found enjoying lunch at Simon Kohn.
Graveside service Monday, May 22, 10:00am at Beth Hamedrosh Hagodol Cemetery, 9125 Ladue Road.  Live stream available at www.rindskopfroth.com.  Contributions in Burton's memory may be made to Kol Rinah, 7701 Maryland Avenue, Clayton, MO, 63105; or to the Alzheimer's Association, 9370 Olive Blvd., St. Louis, MO, 63132 or to a charity of the donor's choice.
A RINDSKOPF-ROTH SERVICE