Bonnie Sue Laiderman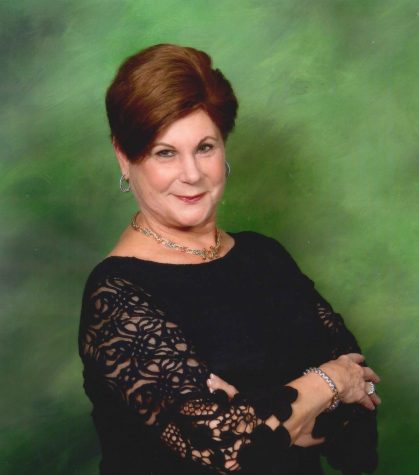 Bonnie Sue Laiderman passed away on Thursday, April 6, 2023.  She is survived by Howard Laiderman, her husband of 42 years.  Dear mother of Marcy Cohen Seeney and Danielle (Scott) Green, grandmother of Ethan Seeney and Noah Green, sister to the late Michael Kaltman, daughter of the late Irvin Kaltman and Edith Shoob, daughter in law of Lorraine and the late Stanley Laiderman, and sister-in-law to Barry (Lisa) Laiderman, Steven (Tammi) Laiderman, and Caryn Babich.  Dear aunt, great aunt, cousin, and friend to many.
Bonnie was the founder of Veterans Home Care a national company she developed working tirelessly with Howard that helps senior veterans in need of homecare. The company has provided care for over 20,000 veterans and their spouses and is celebrating its 20th Anniversary in 2023.
Bonnie's quest to help others started after her own mother was dying of breast cancer.
Her mom lived in Florida, and with limited means, Bonnie wanted to help her get help with an aide to assist with the chores of daily living.
That's when Bonnie learned about a little-known pension with the Department of Veterans Affairs that provides help for veterans and their spouses.
Her mother's late husband, Bonnie's stepfather, had served in the military during wartime, and her mom would have qualified for the VA benefit, but Bonnie's mom passed away before she could seek help.
Bonnie decided to make it her mission to ensure veterans who have given so much for their country, as well as their surviving spouses, could take advantage of the pension. That formed the foundation for Veterans Home Care.
For her dedication and achievement Bonnie was named to the St. Louis Small Business Hall of Fame by Small Business Monthly, was recognized as one of the most influential women in St. Louis by Fox 2 as well as the St. Louis Business Journal and was named to the national Hall of Honor by McKnight's Senior Living. Veterans Home Care was also recognized for many national business awards including the Inc. 5000.
"Her legacy will always be her tenacity and quick decision-making spirit. In my mind no matter how difficult or complex a situation would be, Bonnie could size it up and find a way to move on.   She loved to help the underdog, the people that needed a little help, the confidence," said Donna Appel, Vice-President of Veterans Home Care and a long-time friend of Bonnie. "She took on many causes besides the entire business she built. She would give someone a chance, at a better life by offering them a way out of their situation. She would light up a room with her spirit, loud voice and cursing that never really seemed to offend anyone.  She never forgot what it felt like growing up and wanted to help anyone around her that couldn't see the possibilities."
Bonnie gave wholeheartedly to many organizations including the American Red Cross.
A funeral service was held on Monday, April 10th at United Hebrew Congregation with interment at Beth Shalom Cemetery-White Road.
The family requests all donations be made to The St. Louis Mens Group Against Cancer www.mensgroupagainstcancer.org. Visit bergermemorialchapel.com for more information.
BERGER MEMORIAL SERVICE