Beverly (Sher) Schwartzburt
Published October 11, 2022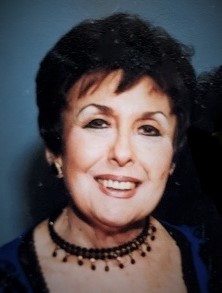 Beverly (Sher) Schwartzburt, October 5, 2022, passed away peacefully in Naperville, IL. Beloved wife of the late Allen Schwartzburt; dear mother of Rhonda (Dave) Ings, Liz Schwartzburt, Brandon (Sandy) Schwartzburt; grandmother of Shaun (Sarah) & Francesca Taylor, Samantha Schwartzburt and Eric Ings; great-grandmother of Jorja and Lincoln Taylor; dear sister in-law, aunt, cousin, and friend to many. Her loving spirit will be missed and yet she will continue to live in our hearts and dreams. Her quest to know truth led her to a new awareness and the assurance of heaven's true home.
Beverly's central focus was her family, and she made a great difference for each of them. She partnered with her husband in their plumbing business. Bev helped others whenever possible, and her pet project was getting groceries for seniors at the Covenant House. She was a life-long student of all things spiritual and was a leader in forming Spiraling Stairways, a spiritually based personal growth organization. Her enthusiasm and easy laugh touched all who knew her.
Born in Peoria, Illinois, she spent most of her life in St. Louis, Missouri.
Graveside service Wednesday, October 12, 2022 at 11:00 a.m. at Waldheim Cemetery, Forest Park, IL. Memorial contributions preferred to St. Jude Children's Research Hospital.