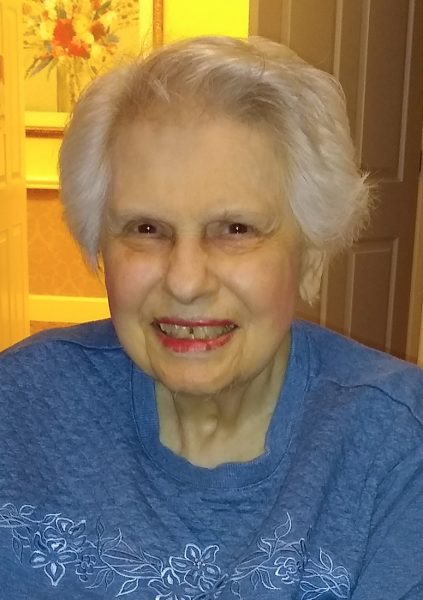 Betty Rosenberg, August 27, 2023
Beloved wife of Albert Rosenberg, married 66 years; dear mother and mother-in-law of Barry Rosenberg (Karen) and Rhonda Bilger (Al); dear grandmother of Melissa Bilger, David Bilger, Danny Rosenberg and Allie Rosenberg; dear sister and sister-in-law of Roselind Biernbaum (late Ben) and the late Saul Becker; beloved daughter of the late Fannie and late Benjamin Becker; dear aunt of Gary Biernbaum (Cindy), Alyce Bell (Richard), the late Ronald Rosenberg, Larry Rosenberg (Sarma), Marilyn Lander, Rozanne Black, Janis Lander, Elliot Lander (Grace), Judy Greenwalt (Bill), David Langbart, Lisa Stern, Gary Allen (Monique), and Karen Morgan.
Betty attended Soldan High School where she was a member of the Theta Omega Sorority and graduated in 1951. She then worked in her father's company, Becker Pleating, and later at Stix, Baer & Fuller in the restaurant office. She married Albert Rosenberg on a blind date on March 31, 1957 and stayed home with her children after they were born. Throughout her life, Betty was involved in Sisterhood at BSKI Synagogue, volunteered there, helped deliver meals to seniors, and was the head of their annual rummage sales. She was an amazing hostess and enjoyed entertaining and having the family over for holidays. Betty was also known for her cooking and baking, particularly her chocolate chip cookies, chicken soup, and carrot mold.
Graveside service Tuesday, August 29, at 10:00 am, at Beth Hamedrosh Hagodol Cemetery, 9125 Ladue Rd. Donations may be made to the Alzheimer's Association. Please visit bergermemorialchapel.com for more information. Berger Memorial Service