Bernard (Nardie) Stein
Published November 9, 2022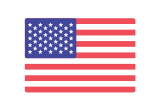 Bernard (Nardie) Stein, age 91, passed away peacefully on November 7, 2022 in Minneapolis, Minnesota.
Nardie was a much loved and respected spouse, father, grandfather, friend, mentor and leader. He spent his childhood in Fort Smith, Arkansas, graduated from Washington University in 1953 and then served as a cryptographer at the U.S. Army Far East Headquarters in Japan. In 1955, he began his long career at Camp Nebagamon in Northern Wisconsin.
Nardie and his wife, Sally Lorber Stein, directed Camp Nebagamon from 1960 to 1990. Nardie was known for his kindness, integrity, wit, competence, values impact, and wide-ranging friendships among generations of Nebagamon families from more than 50 cities and 15 countries.
For most of their 67 years of marriage, Nardie and Sally lived in Clayton, Missouri, as well as in Lake Nebagamon, Wisconsin each summer. In 2018, they moved to The Waters on 50th in Minneapolis.
Nardie often expressed his happiness and gratitude for his good fortune in life. At his 70th birthday celebration, he described himself as the WLG ("World's Luckiest Guy"). He is survived by his beloved partner, Sally Lorber Stein;their children, Jane Stein Kerr (Euan), Ted Stein (Perrin), Jessica Stein Diamond (Scott);and their grandchildren, Sarah Kerr, Malcolm Kerr (Anna Hess), Elena, Benno and Nat Stein, and Ian and Daisy Diamond.
He is the brother of the late Jean (Stein) Bloch and the son of the late Jennings and Jeannette Stein. Nardie's life was further enriched by his enduring friendships with German relatives his parents brought out of Nazi Germany and helped to resettle in Fort Smith.
In addition to his leadership roles with the American Camping Association and mentoring many colleagues in the camping community, Nardie served for 50 years on the board of Sherwood Forest, a camp near St Louis that serves children from low-income households and under-resourced communities. He also loved his volunteer work with Reading is Fundamental (RIF) in the St. Louis Schools. He and Sally co-chaired the Camp Nebagamon Scholarship Fund for 50 years.
A memorial service will be held in Saint Paul at Mount Zion Temple, 1300 Summit Ave, St Paul, MN 55105 on Friday, November 18 at 10:00 am. All are welcome. You can also watch via livestream at https://mzion.org/pray/live-streaming/
Memorial donations may be made to the Camp Nebagamon Scholarship Fund (CNSF), Camperships for Nebagamon (CFN), the Camp Nebagamon Foundation, or the charity of your choice.
CNSF, founded in 1947, helps children and teens affected by poverty and disability attend non-profit camps that specialize in meeting their needs. https://cncharities.org/cnsf/support/online/
CFN, founded in 1995, provides funding for children who could not otherwise afford to attend Camp Nebagamon (or a girls' camp in Wisconsin). https://cncharities.org/cfn/support/online/
The Camp Nebagamon Foundation, founded in 2021, purchased Camp Nebagamon in 2022 and will ensure the preservation of the institution and land to which Nardie devoted his career. https://www.campnebagamonfoundation.org/get-involved
Hodroff-Epstein 612-871-1234
www.hodroffepstein.com