Bernadine Shuman
Published September 28, 2021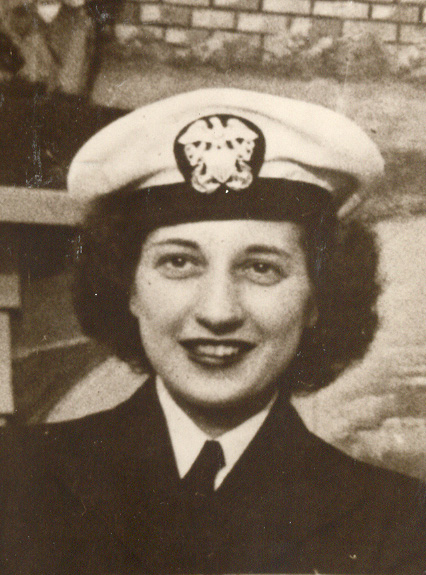 Bernadine Shuman, September 23, 2021
Bernadine Sydelle Shuman, a beloved resident of Brookdale since 2018, died last Thursday at the age of 98.
"Bern" Shuman was born in Syracuse, New York, on February 13, 1923.  Her parents were Dorothy Kleiman and Hyman Umansky.  After her father's death in 1931, the family moved to Springfield and then Brockton, where her mother remarried Aaron Fine, a shoe factory foreman.
After completing high school and working in the factory for a year to earn tuition money, Mrs. Shuman enrolled in Syracuse University to become a registered nurse.  During World War II she continued as an Ensign in the U.S. Navy Nurse Corps at the Brooklyn Naval Yard.
When she finished her degree after the war, she met Jack Shuman, an engineer who worked most of his life for Western Electric.  They lived in Queens Village, NY, then North Massapequa, NY, and finally Chesterfield, MO.  Throughout this time, she worked as a nurse for various hospitals, private physician practices, and the Nutrisystem Company.
The Shumans had two children, Deborah (Dr. Stephen) Spector, now a professor emeritus of molecular and cell biology at U.C. San Diego, and Michael (Audrey Dumentat) Shuman, an attorney and now an adjunct professor of business at Bard College.
Mrs. Shuman was a lifelong volunteer for her temple and USO, and a community activist committed to public education, human rights, and social justice.
In addition to her children, she is survived by her sister Lenore (the late Jules) Wagman, five grandchildren David (Tatiana) Spector, Jessica Spector Custer, Allison Spector, Adam Epstein-Shuman, Rachel Epstein-Shuman, and six great grandchildren Jacob Spector, Michael Spector, Abigail Spector, Connor Custer, Cailey Custer, Brady Spector Barton.  Inscribed on her tombstone are "Loving wife, mother, grandmother and great grandmother.  Love never dies."
Private family services were held at Temple Israel on September 28, along with her burial at Jefferson Barracks Memorial Cemetery alongside her beloved husband Jack.  Contributions in her memory may be made to the Temple at:  https://ti.shulcloud.com/payment.php .
A RINDSKOPF-ROTH SERVICE