Benita Weissman Boxerman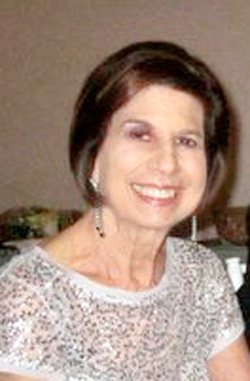 Benita Weissman Boxerman, June 30, 2022.  Beloved wife of Burton Alan Boxerman for 63 years.  Dear mother of Sanford (Cynthia) Boxerman and Arlene (Leonard) Rosenberg. Loving grandmother of Hannah and Robert Boxerman, Benjamin and Matthew Rosenberg. Dear sister-in-law of Susan Kessler Boxerman and the late Lawrence H. Boxerman, Susan Kramer Boxerman and Stuart B. Boxerman.  Beloved daughter of the late Irma Wolf Weissman Silberman, the late Arthur O. Weissman and the late Fritz Silberman.
Benita was born on August 10, 1939 and grew up in East St. Louis, Illinois.  She attended Washington University on a full academic scholarship, where she majored in mathematics, was a member of Sigma Delta Tau sorority, and was elected to Phi Beta Kappa.  After graduating from WashU, Benita taught for one year at Ladue High School, then took time off to raise her family before returning to the professional world.  She worked for 21 years in the Investor Relations department at Fleishman Hillard Inc., rising to the position of Vice President.  After retiring from Fleishman Hillard, Benita co-authored five books on baseball history with her husband Burton, including two volumes on Jews and baseball.  She was also active in the Creve Coeur Township Democratic Club, the National Council of Jewish Women, and Kol Rinah.
In her free time, Benita enjoyed reading mystery novels and historical fiction, taking in musical theater at The Muny and the Fox, caring for her pugs, and cheering on the Cardinals (much to the consternation of her Cubs-fan husband!).  She also enjoyed playing bridge and board games (particularly word games) with friends, and occasionally indulging in her favorite treats of ice cream and dark chocolate. Benita will be remembered for her warmth, graciousness, and intelligence.
Graveside service Sunday, July 3, 10:30 AM at Beth Hamedrosh Hagodol Cemetery, 9125 Ladue Road.  Live stream available at www.rindskopfroth.com. Contributions in Benita's memory may be made to Kol Rinah, 7701 Maryland Avenue, Clayton, MO, 63105; or to the Alzheimer's Association, 9370 Olive Blvd., St. Louis, MO, 63132 or to a charity of the donor's choice.
A RINDSKOPF-ROTH SERVICE