Anne Zaretsky Cohn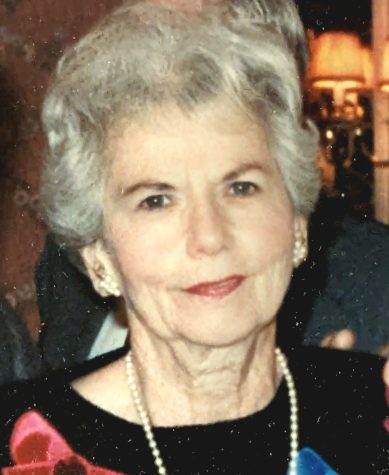 Anne Zaretsky Cohn (February 5, 1922-June 5, 2023)
On the 5th of June, Anne Cohn passed away at the age of 101. Anne was a loving wife, sister, mother and grandmother. She was married to the late Floyd Cohn for 66 years. Anne was an avid reader with a special interest in history. She encouraged her children and grandchildren to excel academically. She was an enthusiastic homemaker, talented cook and baker, and master seamstress, designing clothes and teaching others a skill that is being passed on to her great-grandchildren. Anne shared her love of animals with her son Kenneth, who later became a veterinarian. Anne was an avid Bridge player well into her nineties.
Anne was born in Chicago in 1922, the daughter of Harry and Ida Zaretsky, both newly-arrived immigrants who had fled pogroms in the Ukraine. She grew up in a Yiddish-speaking home and only learned English when she began grade school. Though she was never able to attend university, Anne loved to learn, took numerous community classes, and could always be spotted with a book or a newspaper. Even in her late nineties she was diligently taking notes in Spanish classes that she attended at the assisted living facility where she resided.
Gifted musically, Anne studied the piano seriously as a child and when she finished high school she could have pursued the instrument as a professional career if such a path had been open to her. Anne spent most of her adult life in St. Louis, where she was active in numerous community organizations. She was an active member of the St. Louis chapter of ORT, or the Organization for Rehabilitation and Training; which was an international Jewish organization that served to train refugees after World War II. She was a Life Member of Hadassah, a volunteer at the Jewish Center for the Aged and a Patient Advocate at Jewish/Barnes/Baptist Hospital. Her father was a cantor and both of her parents were traditionally practicing Jews. Many of Anne's community activities, and her own love of Jewish tradition, which she passed to a number of her grandchildren and great-grandchildren, followed in their footsteps.
After the death of her husband of more than six decades, Floyd Cohn, she moved to Tucson, Arizona in 2010 to be closer to her younger son. In her new community of residents in Tucson, she quickly made friends with many of the staff and fellow residents. Indeed, wherever she went, Anne could always find the best in people. She is remembered by all who knew her for her determination, energy, intelligence, kindness, and loving spirit. She held strong opinions about many issues, but also remained curious and open-minded throughout her life, always eager to learn new things and consider new perspectives.
Anne is survived by her sister Barbara Zaretsky, as well as her children Alan (Dee Wirak) Cohn, Nancy (Allan) Katz and Kenneth (Sharon) Cohn, 9 grandchildren, and many great-grandchildren. Our dear aunt, cousin and friend.
Graveside service Wednesday, June 14, 12:00pm at B'nai Amoona Cemetery, 930 North and South Road. Contributions in Anne's memory may be made to Hadassah, 40 Wall Street, 8th Floor, New York, NY 10005 (Hadassah.org) or to Chabad, 770 Eastern Parkway, Suite 405, Brooklyn, NY 11213 (chabad.org).
A RINDSKOPF-ROTH SERVICE