Ann Epstein
Published January 1, 2023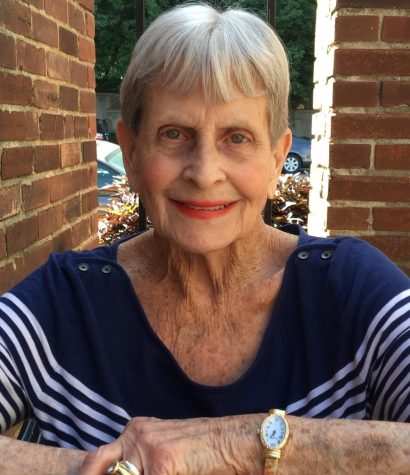 Ann Epstein, November 2, 1935 – December 29, 2022
Ann Epstein passed away Thursday afternoon, December 29th at the age of 87. Ann was known for her warmth and possessed an unshakeable kindness and a contagious smile that was noticed by every person who ever came into contact with her. She brought joy to everyone she met.
Ann was born to Radine and Irven Dubinsky on November 2, 1935, in Saint Louis, MO. Alongside her beloved sister Ruth, Ann grew up in Clayton where she was an avid camper and often spoke of her summers at Burr Oak camp where she made lifelong friendships that remained for the entirety of her life.
Ann graduated from Clayton High School and while she did not graduate college, returned to Washington University to take art history classes in her adult life.
Ann met the love of her life, Leo Epstein at age thirteen. Leo spotted Ann in front of Glaser's Drug Store on the corner of Hanley and Wydown and proclaimed to his friend that he was going to marry her – a story Ann and Leo loved to tell their family. Leo and Ann married in 1955 and had three children – Jim, Tom and Jane. Leo and Ann had a deep love for each other, and a relationship filled with laughter. Everyone wanted to be around them – the Epstein house in Ladue was a magnet for Jim, Tom and Jane's friends in their teenage years which is attributed to the fun they had hanging around the kitchen counter with Ann.
Leo and Ann's life was full of adventure – they were prolific travelers and when Leo took up marathoning in his 40s, Ann was at every finish line. They initially retired to Phoenix where they spent many wonderful years and once Leo's running days were over, found their forever home in Durango, CO on the Animas River. Lovingly named "The Dandelion Ranch," their home in Durango became the site of many family vacations. Leo and Ann built a wonderful community in Durango, and it remains a special memory for the entire family.
Ann was an avid reader who always had a stack of books on her nightstand. She loved Tab soda and Diet Coke. She was a collector of southwestern art and turquoise jewelry and was known to send her granddaughters home with any bracelet or ring they liked.
Ann is survived by her three children, Jim (Kendra), Tom (Debbie), Jane (Kirby), ten grandchildren, four great grandchildren as well as many beloved cousins, nieces and nephews. She is preceded in death by her parents, Radine and Irven Dubinsky, her sister Ruth Dubinsky Ring, her husband Leo Epstein, and her sister-in-law Lily Ann Abraham.
Graveside service Tuesday, January 3, 2023, 1:00pm at Chesed Shel Emeth Cemetery, 7550 Olive Blvd. In lieu of flowers, we kindly request that donations be made to the Alzheimer's Assocation or a charity of your choice.
A RINDSKOPF-ROTH SERVICE